With news that the Stonehenge tunnel project has been pushed back to December 2021, our columnist has his say.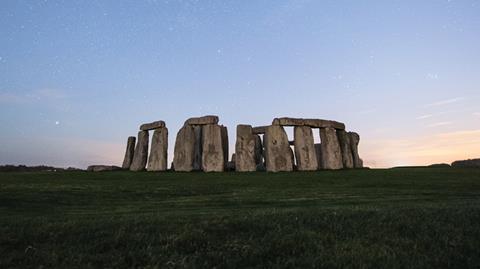 Picture the scene, if you will.
You are standing there, gazing at the iconic stones first erected in 2500BC at a World Heritage Site that is known throughout the world for its mystic wonder. Then, just in the corner of your eye, a mere 165 metres away, you spot an orange Nissan Micra travelling along the A303. It somewhat spoils the mood, doesn't it?
Stonehenge is a national treasure we should all be proud of, but one of the area's problems is it is too close to a very busy road. Not only does this cause delays for anyone travelling along it (with annoying people always slowing down as they see the stones), it also means the overall aesthetic of the World Heritage Site is blighted by the sight of traffic.
For a number of years, the idea of a tunnel taking traffic below ground on a new dual carriageway sought to solve both problems. It seemed like 'pie in the sky' thinking to me, but in 2014 lo and behold the scheme was announced, at first due to be backed by private funding which was later scrapped by the Chancellor who vetoed all future public-private partnerships. What an idiot.
Surprise, surprise… the initial estimate of £1.3 billion was way off and now the National Audit Office is questioning if the economic benefit is far outweighed by the revised £2.4 billion budget. The start of the project has also been pushed back to December 2021 with the opening date thought to be at the end of 2026. But it is all up the air again.
It is a shame but when you have food banks popping up throughout the country, a huge national issue with homelessness and disgraceful financing for schools, hospitals and policing, it puts it all into perspective. For me, the fact that we cannot afford all of the above is not just disappointing, it's an embarrassment.

He's been a group travel organiser for more than 30 years, travelling the UK and the globe, experiencing much frustration along the way.