Let's Misbehave – Blenheim Palace in the 1920s will run from 15th February to 13th April next year.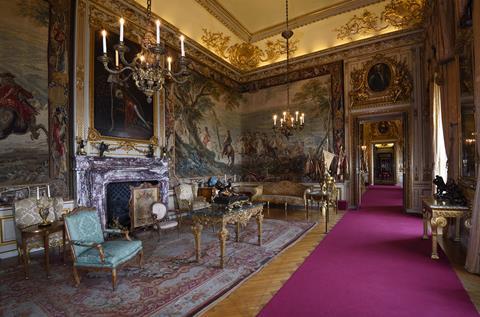 A decade best known for its decadent parties, artistic endeavour and inter-war transformation is celebrated in this upcoming exhibition focusing on the Duke of Marlborough and Gladys Deacon's rich lifestyle.
The couple lived at Blenheim Palace in the 1920s and threw many house parties attended by family and friends as well as major figures, artists and intellectuals such as Lytton Strachey and Sir Winston Churchill.
The exhibition takes visitors back in time to experience these events through a series of tableaux in the State Rooms. Here's what's in store:
Great Hall: A vintage car will be on display.
Red Drawing Room: Study a formal dinner arrangement including a menu, seating plan and tableware.
Saloon: Afternoon Tea will be set out and the mood set with accompanying music.
Second State Room: This was used as a sitting room for cocktails in the '20s, and hosted by Lady Ottoline Morrell, an influential socialite. Her portrait remains on display here.
Third State Room: Decorated to reflect its original use as a bedroom, with clothes laid out ready for visiting guest Lady Ottoline.
Long Library: A historic setting for a game of Bridge, with previously unseen portraits, photos and sketches on display of the lady of the house, Gladys Deacon and her predecessor, Consuelo Vanderbilt.
Green Writing Room: A space exploring pacifist politics of the era through portraits, papers and manuscripts belonging to Winston Churchill, Lytton Strachey and Rupert Brooke.
Alongside the exhibition will be lectures and activities, such as themed afternoon teas and craft workshops. Visitors can attend talks by Hugo Vickers, biographer of Gladys Deacon and Cecil Beaton, as well as other specialists.
Who was Gladys Deacon?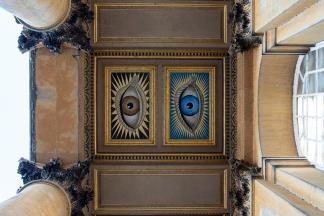 Born in Paris to American parents, Gladys Deacon spent much of her young life in Europe, and was the subject of strong affection from the likes of Marcel Proust and the Crown Prince of Prussia. The artistic socialite married Charles, 9th Duke of Marlborough in 1921 and her signature eyes were included in the decoration of Blenheim Palace's main portico ceiling.
Admission is granted with a Palace, Park & Gardens ticket which costs £11 per person for groups who pre-book.