Grumpy Group Organiser talks about getting trolley-ed at Luton Airport.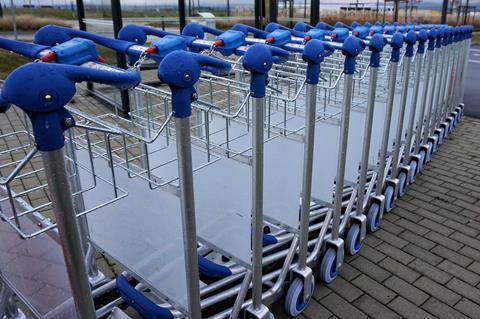 It's the small things…or not!
Over the years I have berated many airports, none more so than Luton (I refuse to associate the word London with it, it is in Bedfordshire). But there has been a great deal of change, much for the better. Once you get through security (which is still painful, but where isn't?), you are met with a new and I have to say rather excellent collection of retail and food/drink options, which is a result of the airport's major expansion. You can certainly enjoy the pre-flight experience if you're happy to part with your holiday money before you've taken off.
But although there seems to have been much focus on shops, bars and restaurants, the people who run the airport have forgotten about the small things that make a big difference, like finding a trolley for your luggage after you've parked.
I thought I'd treat my legs and pay a little extra for the multi-storey which is located right next to the terminal. I couldn't face carrying the bags from the car, on to a shuttle bus, and then again into the airport.
"I parked without a hitch but where were the trollies? It was like searching for the lost Ark."
I begrudgingly accepted that the only option was to huff and puff as I wheeled and carried our luggage, including the not insignificant attire and essentials my wife could not do without. Is it so hard to give us a trolley park? After a rather splendid group holiday to Ireland, we returned to the baggage reclaim area where the usual bun fight welcomes you home. Want a trolley? That'll be £2 please. With no choice, and after working out how to get the damn thing out, we're on our way back to the car. Not that this was the end of the rigmarole; the only trolley park was on the next level up.
Being a conscientious person, after loading the car with the cases I took the lift to take my £2 trolley to its rightful place. Not that this fictional area existed of course. After wandering around like a moron, I asked a member of staff where to park the trolley, to which the response was, "just stick it there." There being anywhere because they couldn't have cared less. I was so glad I made the effort. A positive customer experience is all about the detail isn't it? It's something most airports, indeed many venues, attractions, restaurants and hotels miss. But you can withdraw your business if you're not happy – it's not always as simple when you need to fly off somewhere.

He's been a group travel organiser for more than 30 years, travelling the UK and the globe, experiencing much frustration along the way.