The story will be re-imagined for audiences up and down the country, featuring all the classic characters from the animated film along with songs from the original West End musical.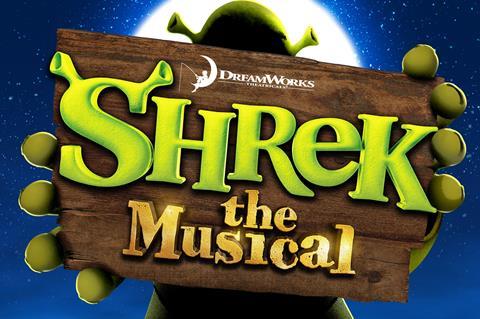 A new creative team will bring the story of Shrek to life again and the producers of Hairspray and Priscilla Queen of the Desert are behind the production which is set to open in July 2023.
Having played Lord Farquaad in the previous UK tour, Sam Holmes (Club Tropicana the Musical) returns to the swamp to co-direct.
He is joined by acclaimed director and choreographer Nick Winston, whose recent credits include Bonnie and Clyde (Arts Theatre) and Beauty and the Beast (as associate director and choreographer for the UK tour) and upcoming projects include a new world tour of We Will Rock You and a remounted UK tour of Rock of Ages.
Shrek the Musical will open at Plymouth Theatre Royal on 21st July, 2023 before heading to theatres in Manchester, Dublin, Bristol, Southend, Carlisle, Aberdeen, Oxford, Wimbledon, Dartford, Northampton, Bradford, Woking, Eastbourne, Cardiff, York and Blackpool - with more dates to be announced.
Audiences will be invited to join the unlikely hero Shrek and his noble steed Donkey as they embark on a big, bright, musical adventure.
Described as a fun-filled, hilarious musical comedy with a cast of vibrant characters and a 'shrektacular' score, the production will feature a host of magical fairy-tale characters and fabulous songs including the smash hit I'm a Believer.
The success of Shrek
The Oscar®-winning DreamWorks animated film Shrek celebrated its 20th anniversary last year.
Shrek the Musical was first performed on Broadway in 2008, receiving eight Tony nominations, and the award for Best Costume Design. The original West End production was nominated for four Olivier awards, including Best New Musical, at the 2012 Olivier awards. Nigel Harman received the award for Best Supporting Actor for his role as Lord Farquaad.
Producer Mark Goucher said: "I am delighted to be bringing this re-imagined production of the beloved Shrek the Musical to audiences across the UK and Ireland. The story of Shrek is known and loved across the world and this show is an incredibly joyous, fun and uplifting evening at the theatre that will be enjoyed by all ages."