The Royal Botanic Gardens, Kew is set to host a summer programme exploring what plants really mean to us through unique art installations and activities.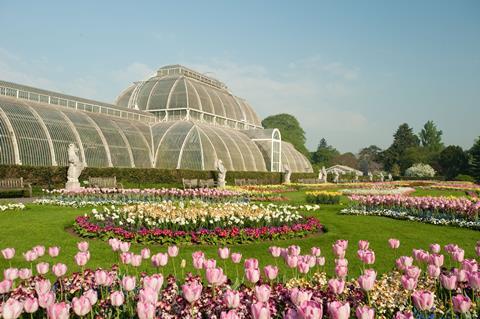 Currently scheduled to take place from 1st May until 19th September, the Secret World of Plants will consist of large-scale, immersive 'plantscapes' which will spread out across the site to celebrate biodiversity and to warn of its decline.

At the heart of the exhibition will be six 'plantscapes' - large biomes representing contrasting landscapes found across the UK but rarely experienced in such vivid detail.
Each landscape is inspired by the UK's priority habitats in the Biodiversity Action Plan - coastal cliff and sand dune, moorland, marsh and meadow, hedgerow, woodland and urban.
Designed by Seattle based artist Vaughn Bell and the team of horticultural experts at Kew, it is said that visitors will be able to literally place themselves within these landscapes and get a glimpse into the threatened landscapes.
Sandra Botterell, director of marketing and commercial enterprise at the Royal Botanic Gardens, Kew, said: "This summer we want to showcase Kew Gardens' remarkable and diverse plant collection and give our visitors the opportunity to connect with nature in a unique and multi-sensory way."
"I hope that the combination of specially designed 'plantscapes' across the Gardens, along with the wonderful programme of art and music, will inspire a renewed and deeper connection with plants."

Sandra Botterell, director of marketing and commercial enterprise at the Royal Botanic Gardens, Kew.
"Taking time out to notice our surroundings is so important, and the last year has shown that taking a moment to wander through nature can soothe the soul."
Some of the other highlights
Artist Alex Metcalfe will bring to life the inner sounds of trees in Tree Listening, highlighting the different noises made throughout the day as they process water. Four oak trees will have sound domes suspended in their branches, accompanied by classical compositions.
A further artistic installation by Jason Singh is said to be a specially commissioned sound experience that uses naturally occurring 'biodata' from plants to create a musical score.
Designer Paul Cocksedge will create a space designed to encourage people to sit and tak in the scent of a specifically planted lavender circle.