To celebrate its ten-year anniversary, Cruise & Maritime Voyages (CMV) has revealed its 2020 cruises, with new itineraries expected.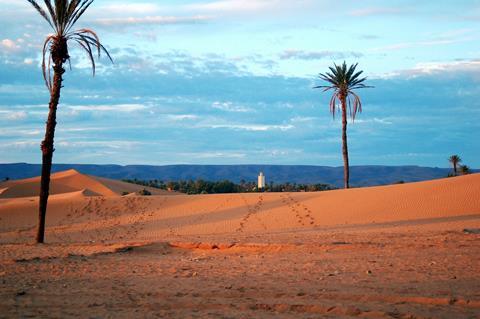 The cruise line is offering 108 different cruises sailing from 15 UK and Ireland ports in 2020, which are now on sale.
Highlights include Baltic cities, Morocco, British Isles cruises, Greenland and North Cape, and Spitzbergen to name a few.
More about the 2020 cruises
Next year will see the addition of ex-UK departure ports, with new regional sailings from Aberdeen, Belfast and Glasgow Greenock, said to be CMV's biggest ex-Scottish cruise programme.
CMV will sail from 15 different British and Irish ports offering regional departures for a more 'closer to home' style of cruising.
New itineraries in 2020 include the 'Grand Canary Islands & Madeira, Iberian Treasures & Morocco' cruise, whereby Magellan will sail from Bristol Port on 5th October 2020 on a 16-night cruise including a call at Casablanca for tours to Marrakech.
A 'Hidden Baltic Treasures' is another itinerary, which sails on 21st September 2020 from Bristol Port for 14-nights, calling at ports in Denmark, Germany, Sweden, Lithuania and Poland.
Also new in 2020 is a 17-night 'North Cape, Spitzbergen and Land of the Midnight Sun' cruise. During this voyage, Marco Polo will sail from London Tilbury on 7th June 2020 calling at Trondheim, Narvik, Barentsburg, Longyearbyen, Honnigsvag for tours to North Cape, Alesund and Bergen
CMV will also be offering a 21-night Arctic & Greenland Expedition Voyage, back due to its recent popularity. Marco Polo will sail from London Tilbury on 4th July 2020 calling at the Orkney Islands, Faroe Islands, several ports in Iceland including Reykjavik and a number of calls in Greenland including the passage through Prince Christian Sund and Narsarsuaq.
Information for GTOs
All the above cruises are suitable for groups. GTOs can call 08444 146199 for more information.
For more information, visit www.cruiseandmaritime.com.
Image: Sail to Morocco with CMV.