Our columnist gives his thoughts on quarantine-free travel, face masks and holidays to space.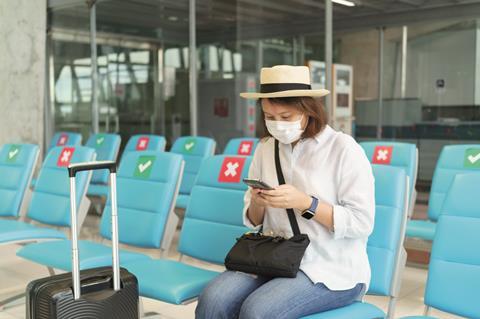 Quarantine-free travel after two jabs
So the Government has finally confirmed quarantine-free travel from Amber-listed countries for people who have been fully vaccinated. At last, some good news. Former health secretary, Matt Hancock, was previously involved in this process and he is not a man who's inspired me with confidence in the past - although apparently he doesn't lack any himself for reasons that escape me. Perhaps I should ask Gina Coladangelo, who as his aide seemed to get to know him rather well. There is no accounting for taste.
Hancock previously said they were: "working on plans to essentially allow the vaccine to bring back some of the freedoms that have had to be restricted to keep people safe". It would appear Sajid Javid is now on the case and things are moving forward after much talk. My patience has been bruised and battered but actually, I don't mind that we delayed the Roadmap a little, as long as we reach our goal, relax restrictions and hopefully learn to live with Covid.
Face mask disaster
As I left the house, the list was easy: wallet, keys, phone. It was second nature. But I am now a man living in fear of forgetting to take that other most essential item, a face mask or covering. I had tucked one away in the pocket of every coat or jacket I was ever likely to wear. I even have a stash of spares in my car. I had every angle covered, or so I thought.
Now the weather is warmer, I don't always wear a jacket and I don't always drive. So when I took my granddaughter for an ice-cream recently I was horrified to realise I had no face mask with me as I was about to enter the café. Desperate, I dived into the 'bag of wonders', the home of snacks, wipes and creams, and found a brand new pink, child-sized mask with flowers on it still unopened in its packaging. I look ridiculous on a regular occasion, but this took the biscuit. I stayed calm and stood tall as I asked for a bubblegum ice-cream sundae and a strawberry cone. You have been warned, it could happen to you.
Space tourism is now… apparently
The countdown to space tourism and the world's first 'sight-seeing astronauts' is well and truly on, apparently. I mean surely social distancing is easy up there; you're more likely to bump into a satellite. I also like to look down on people.
No longer the realms of science fiction, day trips into space, weightlessness experiences and holidays in hotels orbiting Earth are set for lift off. If it's good enough for Amazon's Jeff Bezos it's good enough for me. Jeff has confirmed he will be on the first passenger space flight from his space company, Blue Origin in July. A spare seat has been auctioned off for $28m. Perhaps they do payment plans?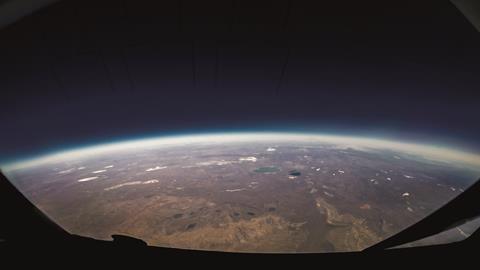 Sir Richard Branson's Virgin Galactic is also expected to have its first commercial flight this year, and the billionaire action man was on board VSS Unity for the company's 22nd test flight and the first with a full crew in the cabin. You may have seen it in the news… hats off to them.
Plus, I have also heard that the Aurora Space Station hotel – which will be able to accommodate four guests and two crew for 12-day holidays – aims to welcome its first guests in 2022. With those numbers I am not holding out any hope for a group rate.
The expected demand in space tourism, even with astronomical price tags, has seen the UK's first dedicated space travel agency launched. Rocket Breaks says it will offer a full service to prospective travellers, helping to book and coordinate everything from flights to accommodation – much as you would expect from a normal travel agency. I can't wait for the brochure. Any chance of a fam trip?

Our popular regular columnist has been a group travel organiser for more than 30 years, travelling the UK and the globe, experiencing much frustration along the way.