Groups can now book their tickets to see The Prince of Egypt musical, running at London's Dominion Theatre from 1st July until 8th January 2022.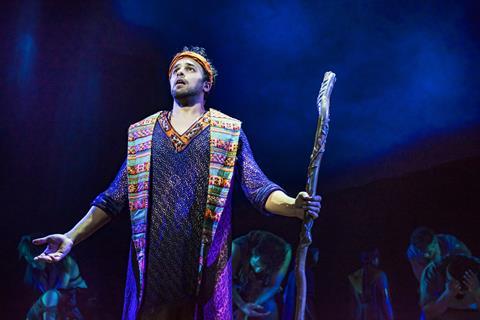 The hit show, based on the classic DreamWorks Animation film, is taking group bookings from Monday 6th September onwards, with those of ten or more receiving a discounted rate.
This is so protocols can be in place, in line with the Government's roadmap, which will see all legal limits on social contact hopefully removed by this time.
Producers at DreamWorks Theatricals, Michael McCabe and Neil Laidlaw, said in a joint statement: "As soon as all legal limits on social contact are removed, we will return to our full audience capacity at the earliest opportunity.
"In re-opening, we are proud to re-unite our exceptional company and provide employment again for 149 uniquely talented individuals. We'd like to thank each and every one of them for their unwavering commitment and resilience during this difficult time for everyone in our industry.
"We look forward to telling this beloved story once again and experiencing the euphoric reactions that we were privileged to receive from audiences in 2020."
Our verdict: we managed to see the show just before the national lockdown in 2020. You can read the review here.
About the show
Two young men, Moses and Ramses, raised together as brothers in a kingdom of privilege, find themselves suddenly divided by a secret past.
Ramses must rule as Pharaoh while Moses must rise up and free his enslaved people; both face a destiny that will change history forever.
The cast of 43 is led by Luke Brady (Moses), Liam Tamne (Ramses), Christine Allado (Tzipporah) and Alexia Khadime (Miriam).
It is directed by Scott Schwartz and features ten new songs, together with five originals from the film, including When You Believe which was a global hit for Whitney Houston and Mariah Carey.
The show features live fire effects, illusions, pyrotechnics and performer flying, together with state-of-the-art projections, video and sound designs.