The iconic British television series, Only Fools and Horses will be heading to the West End for a new musical adaptation.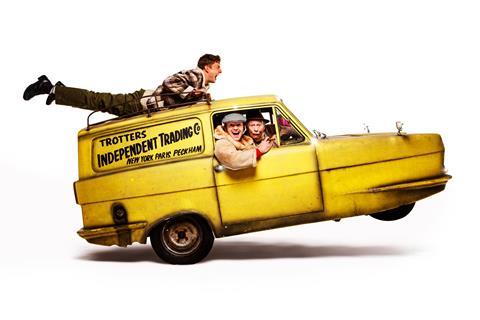 Del Boy and Rodney will drive their Reliant Robin into London's Theatre Royal Haymarket from February 2019, with tickets already on sale for the show. The musical is currently booking until June 2019.
The series, written by John Sullivan, has been adapted for the stage by his son, Jim Sullivan and comedian Paul Whitehouse.
The show will reunite audiences with the lovable characters of Del Boy, Rodney and Grandad, who will also be played by Whitehouse.
The musical will feature 20 songs which will bring to life the comedy of the popular TV series.
Synopsis: Only Fools and Horses The Musical
The musical follows Del Boy and Rodney in Peckham in 1989, during the 'yuppie invasion' of London. Rodney and Cassandra are about to get married and Del Boy is on a quest to find his soulmate.
Paul Whitehouse will appear as Grandad, meanwhile Tom Bennett will star as Del Boy and Ryan Hutton will take on the role of Rodney.
The score has been created by Jim Sullivan and Paul Whitehouse, with musical contributions from Chas n Dave.
The musical is being described as "a feel-good family celebration of traditional working-class London life and the aspirations we all share".
Directed by Caroline Jay Ranger, the show will also include many of the characters from the show, including Raquel, Denzil, Mickey Pearce, Mike the Barman and the Driscoll Brothers.
Group information
Special rates are available for groups with 15 or more members. GTOs should visit the website for more details.
Want to hear more about the latest theatre news? Sign up to our fortnightly Theatre Bug newsletter here/
For more information, visit www.onlyfoolsmusical.com.