Mortimer's Hole, a manmade tunnel which runs from Brewhouse Yard up to Nottingham Castle's terrace, has officially reopened as part of the redevelopment of the historical landmark.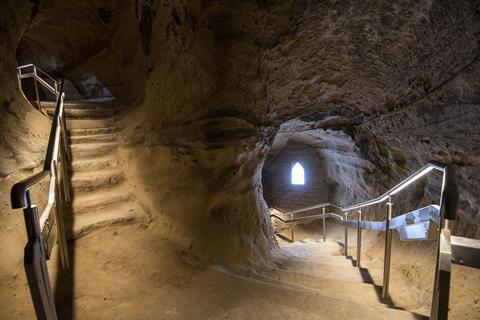 Featuring 127 steps, the new Mortimer's Hole experience includes details about the story of King Edward III, and how he used the tunnel to capture Sir Roger Mortimer and his wife, Queen Isabella of France – an event which changed the course of English history. The experience also explains how the tunnel was used in the Civil War and World War Two.
Visitors will learn more about the strategic importance of Nottingham Castle and the tales of rebellion throughout its 1,000-year history, complementing the existing King David's Dungeon cave experience.
Heather Mayfield, joint CEO of Nottingham Castle Trust, said: "We are thrilled to have Mortimer's Hole back open as part of our visitor experience to tell the story of a pivotal point in the country's history.
"Legend says that the ghost of Isabella, known as the 'She Wolf of France' still haunts the castle today. We think we have done her story justice and that she, and all our future visitors, will be captivated by the new tour."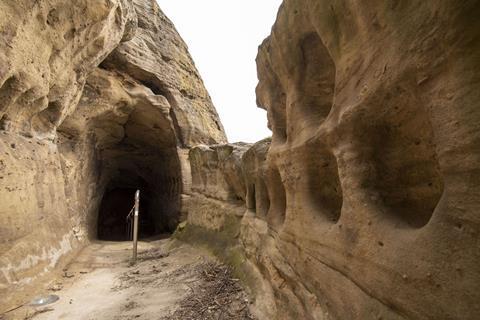 Essential work has been completed over the last four years to stabilise the sandstone, improve the lighting and handrails and learn more about how the tunnels were made originally.
The Mortimer's Hole experience will last around 45 minutes and include a guided walk or a lift back up the hill by Land Train. Visitors will discover more about the castle walls and the Robin Hood statue.
Heather continued: "This 12th century cave and tunnel is a much-loved part of Nottingham's rich history and an integral part of the wider cave network that is unique to the city. After four years, I am sure the whole city, as well as visitors from further afield, will welcome its reopening which includes a far more extensive experience than ever before."
Nottingham's Castle has undergone a £30m conservation, renovation, and redevelopment, which includes the creation of new art galleries housing permanent collections of fine-art and touring exhibitions, new mixed reality games, a state-of-the-art visitor centre and an outdoor family adventure playground, Hood's Hideout.
Mortimer's Hole is narrow and steep and is not suitable for all visitors.
Groups of 15 or more qualify for discounted tickets to Nottingham Castle, with a small additional charge to visit Mortimer's Hole. For further information and to book tickets, go to www.nottinghamcastle.org.uk.