The park will inhabit the grounds of Kynren, providing new experiences at the live theatre event next year.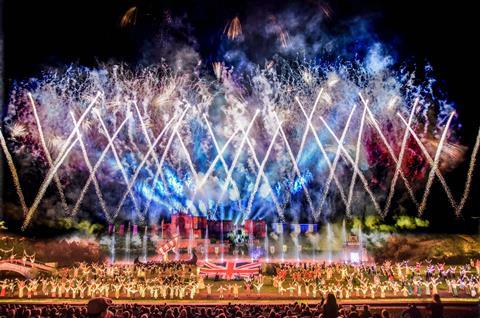 Made up of 1,000 cast and crew members working on a 7.5 acre stage, Kynren - An Epic Tale of England is an annual outdoor event in Bishop Auckland, County Durham that showcases the country's history.
The park, a new development for next year's show, will be open throughout the day before evening performances commence. Family attractions and dining experiences are said to be included - here's what's planned:
Horse Stunt Show: Led by artistic director Charles Lamarche, the show will be made up of horse-riding stunts, chariot races and live jousting on Kynren's panoramic outdoor stage.
Maze of Fame: Visitors can explore the maze and meet a host of characters inside.
Adventure Playground: Based alongside returning features, such as the Viking Village and Animal Croft, the playground's theme is 'mini explorers'.
Live Music on the Lake: Groups can relax by the lakeside, enjoy some music and grab a bite to eat before the main performance starts.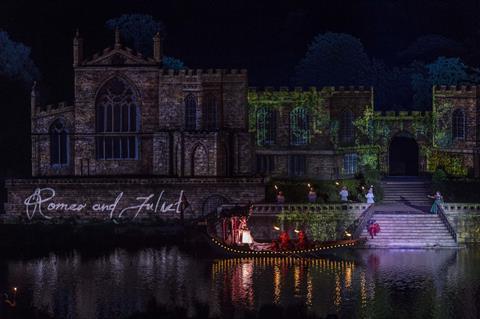 New dining opportunities include a hog roast meal deal and covered family area in the Food Hall, plus new two-course and VIP dining packages.
"The Park is the most ambitious addition to the Kynren spectacular and is a major step towards our vision of creating a truly world-class family destination experience here in the North East"

Anne-Isabelle Daulon, CEO and co-founder of Kynren
Kynren - An Epic Tale of England takes place every Saturday from 1st August - 12th September 2020. Tickets include access to all of the afternoon activities, and are being sold at 2019 prices until the end of January. Park openings and performance times vary depending on the day - check the details at www.kynren.com.
Audiences will watch retellings of significant stories in England's 2,000-year history: Boudicca's uprising against the Romans, King Arthur and Excalibur, the clashes of the Civil War and much more.
Discounts are available for groups of 20+. Contact the group bookings team on 01388 436 033, or via email at groups@kynren.com.