Bishop's Palace in Somerset has opened a special exhibition which runs until the end of 2021, aiming to take visitors on a journey through the site's 800 year history.
Titled Palace 800 - The Story of a Palace and a Home, the display has been designed to celebrate 800 years since the construction of Bishop's Palace, and introduce visitors to the people and events that have shaped its history.

The exhibition, which is included within the admission price, was originally scheduled to begin in the spring, but due to the pandemic, was postponed.
Visitors will be able to find out how the Palace's residents have connected the building to major events throughout history, from Magna Carta to World War Two, and see how the site has evolved over the last eight centuries.
Each room of the Palace will explore a different century, from the 1200s through to the current day.
To this day, Bishop's Palace remains the home and office of The Bishop of Bath & Wells, and is the only such building still open to the public in the country.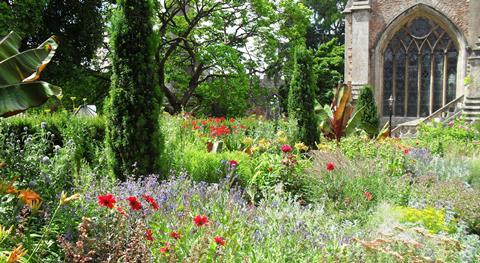 Moira Anderson, groups administrator for Bishop's Palace, said: "We have had some group enquiries since March and when we reopened in May, we rescheduled a few groups to later this year but many have decided to postpone until the new year.
"There have been a few new groups booking over the last few months and we are very happy to take bookings either for this year or for the new year.
"We can arrange for pre-payment to be made for a group and for tickets to be sent before the visit if the group prefers, or we can meet the group on arrival in a large area to ensure social distancing and provide tickets on arrival."
Although group tours are currently unavailable, Moira added: "There are staff and volunteers around the site who are happy to answer any questions or provide a little more detail to any of our visitors. We are keeping guided tours under review and will be able to offer these in the future again."