Organisers have announced that the city's programme of events will begin next May and will include major international artists, world premieres as well as theatre, music, dance and comedy.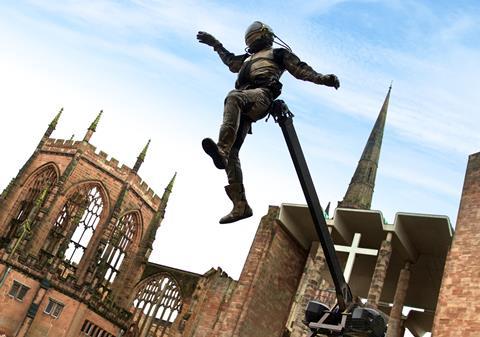 Over the next 18 months, the Trust behind the initiative will work with at least 120 community-led or charitable organisations to create and deliver the year-long celebratory programme.
As the coronavirus continues to have a major impact on the cultural sector, the organisers have said they want to create and stage events to deliver significant benefits in the lead up to and during the year itself, as well as in the years following.
Martin Sutherland, chief executive of Coventry 2021, says: "Coventry has always moved, to respond to circumstance, to innovate and reimagine the way things can be done for the better.
"As the sector and the city continues to map its road to recovery, we hope that the announcement can provide a bedrock on which many other positive decisions can be made.
"The announcement reaffirms our commitment to delivering a year with impact, but it will also be a chance to celebrate for the city and the UK at a time when it has never been more important to do so."

Martin Sutherland, chief executive of Coventry 2021
What to expect?
The year-long event is said to reflect Coventry as a 'diverse, modern city, demonstrating that culture is a force that changes lives, moving Coventry and the region forward'.
Full details for the programme will be announced later this year, with Chenine Bhathena, the creative director, adding: "Coventry 2021 is about the people of Coventry and their stories. We will reflect and address the issues that matter to all of us.
"At this time of uncertainty our determination to create connections, memories and commit to making a change is unwavering and we are determined to create an amazing year.
"With support and resources the cultural community can play a significant role in the reset of the UK and we plan to shine a spotlight on culture's important role in this recovery."