All-inclusive cruise line Scenic has announced its 2023/24 sailing programme and destinations for an expanded fleet of Discovery Yachts including the introduction of Scenic Eclipse II.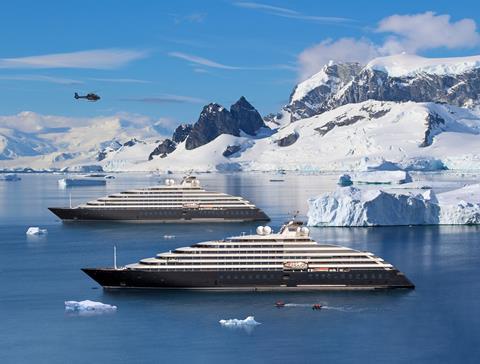 With new destinations including Indonesia, Polynesia, Australia and the Caribbean, the new programme is said to take guests further than ever before and features more than 50 countries across all seven continents, marking Scenic's largest-ever collection of "ultra-luxury" ocean voyages.
Scenic Group chief operating officer, Rob Voss, called it a "milestone moment" for the brand.
He said: "The Antarctic is an incredible and timeless destination, and we are enormously proud to be one of the first luxury operators to return here. By 2023, Scenic Eclipse II will join Scenic Eclipse in the region, doubling capacity for even more guests to enjoy the leading itineraries and luxury experiences that we provide."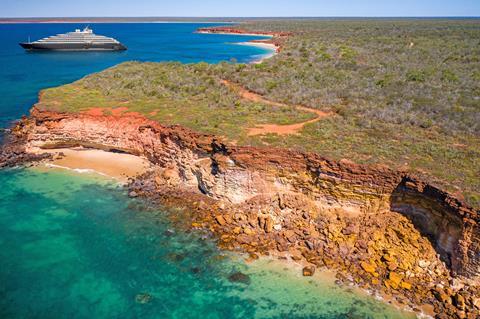 Scenic Eclipse II
Scenic Eclipse II – identical in design, and said to include all the "innovative, world class features" of her sister ship – will join the fleet in early 2023. For the first time both Scenic Eclipse Discovery Yachts will provide guests with the chance to sail to every continent through its new collection of 85 voyages featuring new destinations such as Australia, the Caribbean, Scotland and the Mediterranean.
Guests will be able to dive below the ocean with the on-board submarine that has been custom-built for sightseeing excursions. Enhancements to the fleet include a newly-designed 'Deck 10' on both yachts, featuring the Panorama Bar that has been furnished with relaxed outdoor seating with chairs and sun loungers alongside the outdoor pool.
Itinerary highlights
Antarctica Insights: Fly and Cruise – a 12-day voyage across the Drake Passage, with the option option to fly either in both directions or just one direction. The journey will start in Punta Arenas, Chile, where guests board the two-hour flight to King George Island. Glide in a kayak on icy water or stand-up paddle-board and experience the tranquillity of the frozen continent as you watch as penguins and seals in their natural habitat.

Discover the Kimberley Coastline – On this 14-day voyage from Darwin to Broome, guests will experience the vast wilderness of Australia's Kimberley Coast which features deep gorges, rainforests and cascading waterfalls. Highlights include learning about the region's heritage and folklore from the traditional owners of the land.
Wild Arctic and Franz Josef – A 19-day voyage to the Russian High Arctic and Novaya Zemlya, where guests can seek out wildlife including polar bears, whales, walruses and sea-bird colonies.
The Scottish Isles – A ten-day Historic Trails & Wilderness voyage from Edinburgh to Dublin
Voyages are all-inclusive, with exclusive group discounts and benefits available. For more information visit www.scenic.co.uk or call the groups team on 0161 602 2958.