Mamma Mia! has marked its 23rd year in the West End by announcing a booking extension, taking the show up to Sunday 5th March 2023 at the Novello Theatre.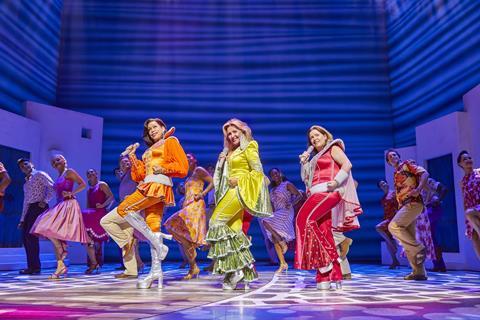 Tickets for all shows up until March next year are on sale, with groups of ten or more qualifying for reduced rates to certain performances.
The main London cast includes Mazz Murray as Donna, Josie Benson as Tanya and Gemma Goggin as Rosie, as well as Richard Trinder as Sam, Neil Moors as Harry, Stephen Beckett as Bill and Emma Mullen as Sophie.
Producer Judy Craymer said: "When we opened the show back in 1999, I never imagined we'd still be here 23 years later.
"It shows the love the public hold for this feelgood musical set on a sunny Greek island. It is joyous and positive – something we all need right now."
Mamma Mia! tells the story of a mother, a daughter and three possible dads on a Greek island, all unfolding to ABBA's pop hits.
It has now been seen live on stage by 65 million people across the world and was turned into two record-breaking movies – Mamma Mia! The Movie and Mamma Mia! Here We Go Again.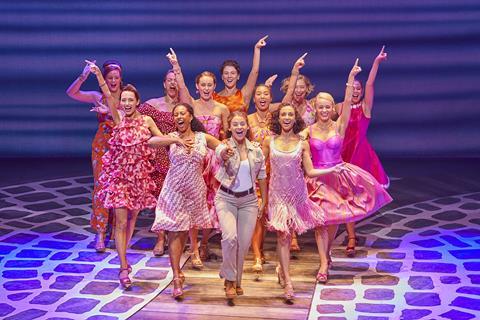 The musical opened in London at the Prince Edward Theatre on 6th April 1999, before transferring to the Prince of Wales Theatre in 2004, and then to the Novello Theatre in 2012.
The London production of Mamma Mia! has been seen by more than ten million people, played over 9,000 performances and has broken box office records in all three of its London homes.
A touring production is currently on the road too, playing at a variety of venues across the UK and concluding at Leeds Grand Theatre on 15th April 2023.
For tickets and more information for both the London show and the touring production, visit www.mamma-mia.com.