The Hidden London exhibition at London Transport Museum has been extended until the end of 2023 due to popular demand.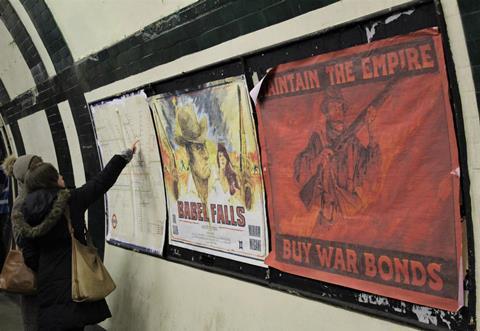 Visitors can explore the museum's award-winning Hidden London exhibition in the museum's Global Gallery which reveals the mysteries of the capital's 'abandoned' Underground stations. The exhibition delves into the secret wartime histories of Down Street and Clapham South as well as the ways in which these subterranean spaces are being adapted for the modern world.
The extended exhibition runs alongside a series of virtual tours of Holborn (Kingsway), Brompton Road station and King William Street station. Launched in January this year, the virtual experience offers visitors the opportunity to tour disused London Underground stations via a Zoom call in groups of 25-50 people.
From August, visitors will also have the chance to book virtual tours of the disused York Road Tube station, which once served passengers on the Piccadilly line, and to book in-person tours of the rarely-opened Kingsway Tram Subway which once formed the most important stretch of tram track in the capital.
About the London Transport Museum
Located in the heart of London in Covent Garden, the museum explores the link between transport and the growth of London and its culture and society. Historic vehicles, iconic posters, archived photographs, secret diagrams and vintage objects from the Museum's collection tell the story of London's development and the part that transport has played in defining the city's identity.
The launch of the two new tours coincides with the Secrets of the London Underground TV series.
Group travel organisers can also get a flavour of the tours available from London Transport Museum by watching the Hidden London hangouts on YouTube where new episodes are uploaded every Saturday at 6pm. Hosted by self-confessed Tube geek and broadcaster Alex Grundon, each episode is a discussion with the Hidden London team about the tours they create and the tales they have about these subterranean spaces and other little-known facts and anecdotes.
The Museum has confirmed it will be bringing back more in-person tours from October.