Sculptor Jethro Crabb has created a lifelike bust of Winston Churchill as part of a major exhibition on the 'greatest Briton', which is set to open at his birthplace Blenheim Palace later this year.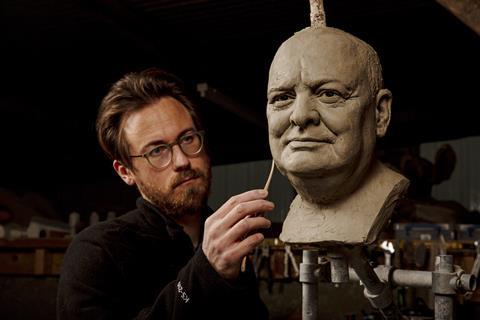 Initially made from clay, the completed bust will be covered in silicon to form a mould, which will be filled with wax to create the finished waxwork head. Individual hairs will then be inserted, and the face carefully coloured to match, before the lifesize figure is assembled.
Once finished, the figure will be the centrepiece of a new exhibition dedicated to Churchill's life at his birthplace, Blenheim Palace in Oxfordshire.
Using a range of historic artefacts and new technology, much of the display will be located in an area of the palace used as an artist's studio by the wartime leader.
Blenheim and Sir Winston Churchill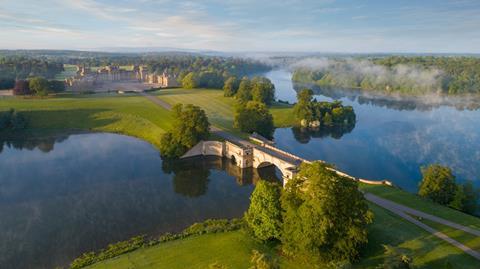 Churchill often returned to Blenheim throughout his long life; attending parties, painting and spending time with his cousin and close friend 'Sunny', 9th Duke of Marlborough.
As well as being his birthplace, it is where he decided to propose to his beloved wife Clementine.
Blenheim Palace was also one of his favourite places to relax, and its rich military history provided huge inspiration for Churchill's own career.
The attraction is one of a series of new features set to open at the UNESCO World Heritage Site later this year as part of a £1.9m investment programme.
In addition to the Churchill exhibition, Blenheim is creating an immersive and interactive experience in its historic stable block to showcase the importance of horses at the palace through the centuries.
An art-themed restaurant and café is also being built as part of the new attractions, which will feature a touchless ordering app.
About the sculptor
Prior to working on private commissions, Jethro Crabb spent eight years at Madame Tussauds, sculpting many famous faces and travelling the world to meet and measure celebrities.
In addition to Churchill, the Surrey Hills-based artist is also completing a waxwork figure of US President Joe Biden for the National Presidential Waxwork Museum in America, and is responsible for many of the puppets for the latest incarnation of the Spitting Image TV show.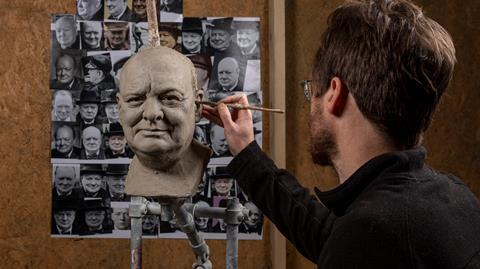 Jethro said: "What interests me about the people I sculpt is that everyone is completely individual and capturing what it is about someone that makes them look that way can be a very meditative experience, almost getting lost in the forms and the shapes you're sculpting."
In order to make the completed figure as authentic looking as possible, designers are working with Churchill's original tailor, hat and shoemakers to create bespoke clothing to his own measurements.
Group rates will be available. You can go to the Blenheim Palace Group Bookings page for more information on future visits.