Carrie Hope Fletcher will take to the stage as the main character in Andrew Lloyd Webber's new production of Cinderella at the Gillian Lynne Theatre in London.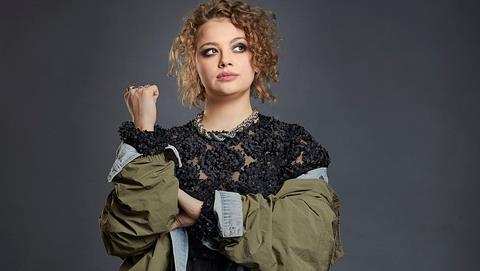 The completely reinvented version of the classic fairytale is based on an original idea by Emerald Fennel, lead scriptwriter of the second season of Killing Eve.
Carrie has starred in Heathers (Theatre Royal Haymarket), The Addams Family (UK Tour), Chitty Chitty Bang Bang (UK Tour), Mary Poppins (Prince Edward Theatre) and is currently playing Fantine in Les Misérables at the newly named Sondheim Theatre.
Performances will begin on Friday 28th August with groups now able to register their interest to receive exclusive group booking information when it is released.
You can watch what Andrew, Emerald and Carrie had to say about the upcoming show below:
Andrew Lloyd Webber added: "I'm absolutely thrilled that Carrie will be our Cinderella at the Gillian Lynne Theatre this Autumn. She has totally wowed my fellow writers and creative team and was a big success at the sing through of the show late last year.
"I am hugely confident that she will make this new take on Cinderella very much her own, and I'm looking forward to working and recording with her as soon as possible."
More information
The show will feature a new score and lyrics from David Zippel, who has been involved with many Broadway productions including City of Angels, The Goodbye Girl, The Woman in White and Liza at the Palace.
Zippel was also worked on Disney's Hercules and Mulan, which both received Oscar nominations.
Ahead of Cinderella's arrival at the Gillian Lynne Theatre, the venue will undergo internal upgrade work including the addition of more toilets, refurbishment to areas of the auditorium and front of house, as well as the potential increase in seating capacity on the circle level of the theatre.