The annual spectacle will return at the end of June for what is billed as the UK's biggest outdoor theatre performance, with a 1000-strong cast adding The Year of the Viking to this year's Kynren - an epic tale of England in County Durham.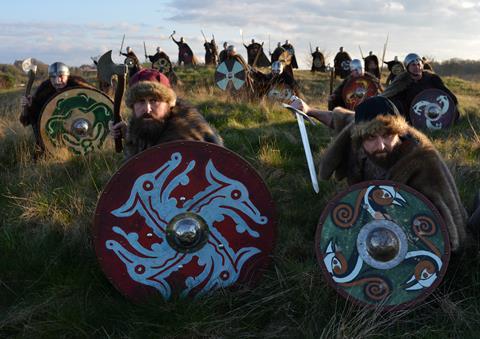 The show takes visitors on a journey through time across a 7.5 acre stage at Bishop Auckland, allowing them to experience many different eras of British history, sat in a 8,000-seater panoramic Tribune.
The introduction of a Viking themed scene enhances an already extensive list of performances through history.
Others include significant moments in the reigns of King Charles I and Queen Victoria.
Cast members have been perfecting new stunts and choreography, with performances taking place every Saturday (except 3rd August) from 29th June to 14th September.
What's new for 2019?
New elements this year include a Viking longship burial on the water and the kidnapping of a fisherwoman during a coastal raid.
Audiences will also be able to walk through an authentic recreation of a Viking village before the show begins.
The village walk includes a cookhouse, complete with a vegetable patch, a woodworker's cottage built into the hillside, and a working blacksmith's forge producing real chainmail.
There will also be a total of 33 performance horses and 1000 volunteers making up the full cast with ages ranging from five to 82-years-old, working with a team of professionals.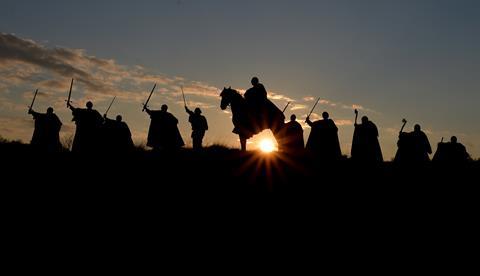 Since its opening show in 2016, Kynren is on track to bring half a million visitors to the north east by 2020.
Group discounts and arrangements
Tickets are now available to buy, with groups of 20 or more receiving discounted rates.
Some groups may also be eligible for special parking arrangements and meet-and-greet services.
You can find out more information about the performance at www.kynren.com.