Elizabeth Hill, former cast member of West End show Harry Potter & The Cursed Child, will join the cast of A Right Royale Tea in the lead role of Lady Right from 21st July.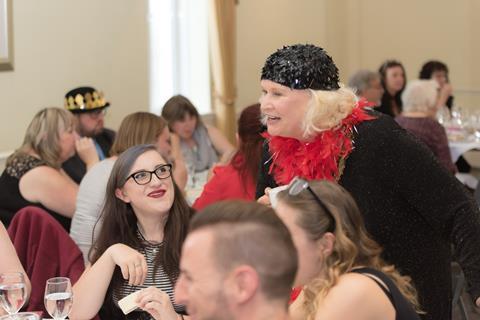 Hill brings with her, experience in stellar roles across stage and screen, including appearances in Downtown Abbey and Line of Duty and theatre productions including The Suicide for The National, Mamma Mia's international tour and the original cast of Olivier award-winning musical Sunday Afternoon.
A Right Royale Tea is a new theatre and dining performance, combining an afternoon tea and a unique Royal theatrical performance.
Created by BoRo Experiences founder Dominic Wong, directed by Jo Michaels-Barrington with script consultation by Andrew Muir, the comedy dining experience sees Lord and Lady Right, and their servants, try to raise vital funds to save their crumbling castle.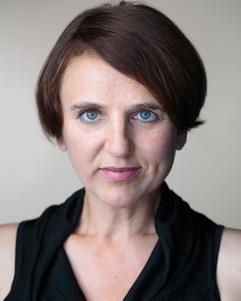 As Lady Right gets more and more tipsy throughout the performance, Lord Right is on the lookout for a handsome (and rich) suitor for his beloved daughter, Ginny. Richard, his lawyer, is desperately trying to keep everything in order, whilst trying to ensure the entertainment arrives on time. Will the mysterious painting raise enough cash to save the Right family? And who will save the day?
Expect unexpected 1920s elegance and a stiff-upper lip during a delightful traditional afternoon tea including scones, sandwiches and cakes. The audience is part of the show – actors mingle and interact with the diners, with each actor portraying a character as the story unfolds. Some of the performance is improvised, drawing from topical events and audience participation, with the remaining following a scripted narrative.
Hill said "I'm delighted to be joining this energetic original production. As an actress I love being closer to the audience and this immersive experience really fits the bill!"
Inspiration behind the experience
A Right Royale Tea creator Dominic Wong said: "The inspiration for A Right Royale Tea came from the need for a fun 'Royal' experience that is missing in the marketplace and one that tourists crave.
"The Royals have witnessed a modern revival of late, with the arrival of another Royal baby as well as the multitude of movies and TV series making a splash. Combined with a unique take on the traditional afternoon tea, A Right Royale Tea delivers a truly British, standout experience".
The cast also includes Jason Taylor as Lord Right, Chloe Brown as maid/daughter, Bruce McIntosh as Richard the Lawyer and Carl Christopher, who plays Patrick the Butler.
Performances take place at the Amba Hotel, Charing Cross, London on Sunday afternoons (from 23rd June 2019 until 1st September), 2:30pm until 5pm. Group packages are available on request.