We've spoken to a number of group organisers about what theatre trips mean to them as the #SaveOurTheatres campaign launches to help save venues from closure.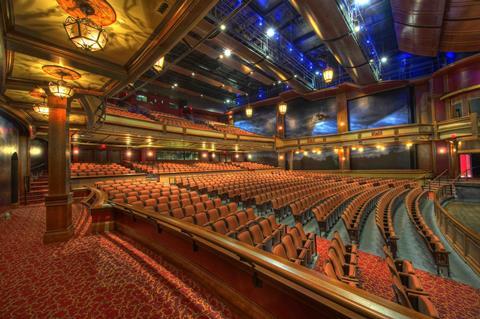 Crowdfunder.co.uk has partnered with Theatres Trust to launch the #SaveOurTheatres campaign to help theatres that may be struggling due to the coronavirus pandemic.
More than 7,450 supporters have donated to the campaign towards funding web pages which allow the public to donate to help individual venues across the country, from the Festival and King's Theatre in Edinburgh, down to the Babbacombe Theatre in Torquay.
"Theatre closures would be devastating"
Patrick Lake, group organiser for Chippy Active Trips, said: "Our members really enjoy a theatre trip, be it a musical or a drama. The closure of theatres nearby to us would be devastating to our members, who rely on our organised trips to see a mixture of shows.
"They would not go on their own and rely on a club's organisation of a coach trip to the theatre, which is very much on the agenda for those who live on their own. Theatre of any sort is very important to our our members for a great day out."
Stages of Shorne organiser, Richard Moore, said: "Me and my group would be extremely disappointed if the theatres were not to reopen soon.
"We have regularly visited theatres over the years, in fact, during 2019 we went to 15 shows in various London venues and some of our local theatres in Kent, such as the Orchard Dartford, The Marlowe Canterbury and the Churchill Bromley which are all lovely. If any of the theatres close it would be devastating to us and the industry in general."
"It would be a sad day if venues were to close for good"
Jim Godsell, who organises trips for Jim Godsell and Friends, continued: "Lockdown has caused us to cancel more than six performances and our quality of life is enhanced by these visits, you can't beat the pure beauty of sharing the experience and chatting about it over dinner.
"Sharing the joy of live theatre has always been the backbone of the group, and the buzz of excitement on the way home is a tonic. It would be a sad day for us all if any theatre has to close their doors for good."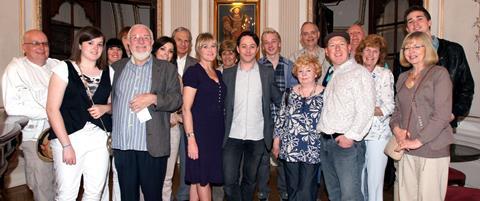 Organiser for TheatrePlus, Pat Disley, added: "Theatre is so important to my group - there is nothing like it and it's sad for all the groups that can't continue their usual adventures. It's also sad to watch so many talented people wanting desperately to get back to entertain us."
What do some of the theatres affected have to say?
Sharon Waring, general manager of Matpro which runs the Babbacombe Theatre in Torquay, said: "Although benefiting from recent donations, the initiatives allocated by the Government and a business loan, those funds will not sustain the viability of the Babbacombe Theatre into next year while it is closed.
"Even re-opening with only a small revenue being generated because of the restrictions and costs of providing a safe environment means the survival of the venue into 2021/22 is still going to be down to the continued generosity and support shown by the people that value the venue, and its contribution to the local economy.
"Without the vital influx of group visitors, that the venue is reliant on, it would not be able to continue to offer the 5-star entertainment it is renowned for. So, it goes without saying group travel is paramount not only to the region's economy but to the sustainability of the Babbacombe Theatre."

Sharon Waring, general manager of Matpro which runs the Babbacombe Theatre in Torquay.
Rebecca Weaver, programming and marketing manager at King George's Hall, Blackburn, said: "King George's Hall will be 100 years old next year and it's imperative that we raise enough funds to preserve our beloved historic theatre so that it can be enjoyed by future generations for the next 100 years, and beyond.
"It was created as a public hall to bring communities together and we need to enable it to continue to do so. Without the help of the public, King George's Hall risks permanent closure because more than 80% of our income comes from trading; ticket sales, bar sales and room hires, all of which has ceased due to the global pandemic."
Several West End theatres are in the process of welcoming small groups back to shows, with strict mitigations such as contactless tickets, temperature tests, deep cleans, hand sanitation and face coverings in operation.
Just some of the plays trialling the new protocols in October are The Play That Goes Wrong, Agatha Christie's The Mousetrap and Adam Kay's This Is Going To Hurt. Two musicals, Everybody's Talking About Jamie and Six, will join the list in November.
How you can help
By donating money to help your local theatre through the Crowdfunder website, there are a number of rewards including backstage tours, on stage recording sessions and #SaveOurTheatres name plaques mounted onto theatre seats.
Organisers of the campaign are asking for people to share as much or as little money as possible at this time.
Campaign supporter, actor and Theatre Trust Ambassador, Jude Law, said: "To this day nothing beats the magic of live performance and the connection between audience and performer.
"I'm delighted to support the Save Our Theatres campaign, which is raising valuable funds to support theatres throughout the country. Please do give whatever you can to support this campaign."