The annual Group Leisure & Travel Awards, which exclusively features the Group Travel Organiser of the Year Award®, is to conclude with an online ceremony which will be broadcast on 28th October 2021.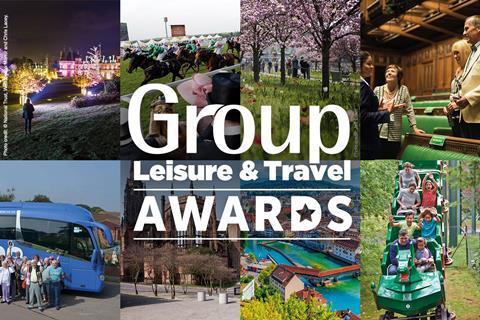 With continued uncertainty surrounding the staging of physical events, brought about by Covid-19, the team at Group Leisure & Travel said they felt it was right to review the options for the forthcoming ceremony, and by making an early decision to bring about some certainty for everyone involved, including the commercial partners.
Publisher Rob Yandell commented: "We have now come to the conclusion that due to the nature of awards ceremonies the most sensible option is to make the decision now to stage and broadcast this year's online."
This decision follows a very successful virtual event in 2020 when record numbers watched the presentation live and on-demand. The 2021 broadcast promises further new innovations and upgraded technology.
GLT Show gets go-ahead as a physical event
Although the GLT Awards will not coincide with the Group Leisure & Travel Show this year, organisers have confirmed that the exhibition will take place as planned at Milton Keynes' Marshall Arena on 7th October, 2021.
Rob added: "I'd like to take this opportunity to reassure group travel organisers and the industry that we are still planning a fantastic physical event for the Group Leisure & Travel Show on 7th October and this major event, the biggest in the group travel sector, is much anticipated by exhibitors and visitors, especially as it is perfectly timed to help GTOs plan for 2022 visits and trips."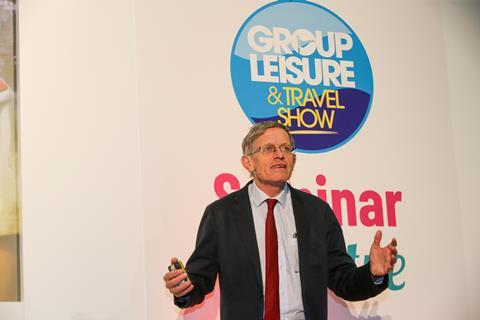 The GLT Show will once again feature celebrity guest speakers including travel guru Simon Calder and a wide range of exhibitors who will have plenty to offer GTOs looking to plan visits and trips as things return to normal.
Rob concluded: "The amazing roll out of the Covid vaccine and the forthcoming opening of venues means this will be one of the most important group travel events ever. With a superb range of celebrity seminar speakers and free entry, we expect a really successful show on 7th October. We will then look forward to staging the GLT Awards ceremony online later that month to cap a positive month for everyone involved in group tourism."
Get involved in this year's Group Leisure & Travel Awards
Entries and nominations for the Group Travel Organiser of the Year Award® are already open - click here to find out how to enter or nominate.
Nominations for The Excellence Award, which recognises an individual in the trade, as well as voting in the general award categories, will be open shortly.
You will find all updates and information at www.groupleisureandtravel.com/awards