Henry Moore Studios & Gardens in Hertfordshire is welcoming group visits back, with a host of exclusive offers, to experience the life and work of the famous sculptor.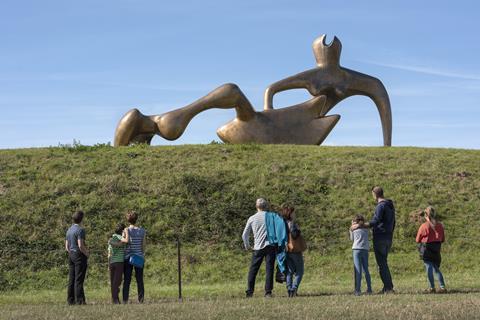 Three different itineraries have been released for visiting groups in 2022, with all of them including a guided tour of the sculpture gardens and studios in Perry Green, Hertfordshire.
Each itinerary will also include a guided tour of Henry Moore: The Sixties, a new exhibition offering an insight into Moore's life and work during a decade which saw an increasing global demand for his work.
It features rarely seen sculptures, drawings, graphics and lots of archive material drawn entirely from the Henry Moore Foundation collections to highlight the innovation of an artist at the height of his career.
The itineraries are…
Itinerary A: Exhibition, Studios and Gardens
A shorter visit which is said to be ideal for groups who are travelling from further afield. This includes a 90-minute tour of the sculpture gardens, studios and exhibition, plus time to enjoy the 70 acre site, refreshments and gift shop.
Itinerary B: Tour of Henry Moore's home, Hoglands
This is a full day visit which offers groups the chance to see Hoglands, the Moore's family home, in the morning. Inside you'll see the collection of artworks that Henry Moore acquired during his lifetime, as well as the flints, bones and shells which inspired his work. After lunch you will join one of the volunteer guides for a tour.
Itinerary C: Archive Tour
Again, itinerary C is a full day visit and has been created for groups who have a particular interest in sculpture or art history. Visitors will spend the morning in the Henry Moore Archive with a member of the expert team, followed by an afternoon tour of the gardens, studios and exhibition.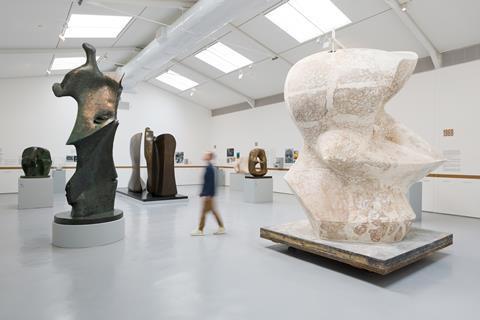 Widely recognised as one of the most important artists of the 20th century, Henry Moore, along with his wife Irina, established their house and studios in Perry Green, Hertfordshire in 1940.
Their rural setting served not only as a refuge from The Blitz in London but as a source of inspiration – influencing the scale and scope of many of Moore's works.
It's said that the natural surroundings stimulated Moore's creativity. Today the site presents his sculptures in the landscape where he conceived them.
Henry Moore Studios & Gardens welcomes groups between ten and 40 people. To make an enquiry, call 01279 843333 or go to www.henry-moore.org.