Groups can now book tickets for the production of Cabaret at the Kit Kat Club in London until April next year.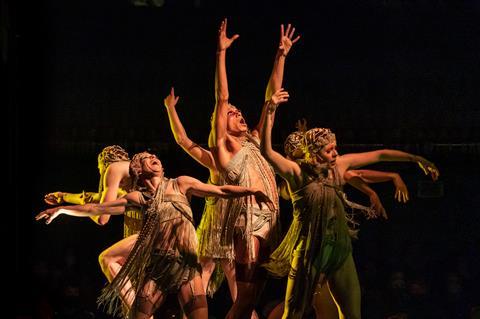 The award-winning show, which opened in December 2021, has also announced it will welcome Richard Katz to the cast as Herr Schultz from 27th June.
Also joining the company will be Gabriela Benedetti (who was in the original Prologue Company for the show) and Adam Taylor. Fra Fee as The Emcee and Amy Lennox as Sally Bowles have extended their runs until October.
The production, which opened last year to critical and audience acclaim, won a record-breaking seven Olivier Awards in April, the most for any musical revival in Olivier history, as well as three prestigious Critics Circle Awards.
About the show
In a time when the world is changing forever, there is one place where everyone can be free… welcome to the Kit Kat Club, home to an intimate and electrifying new production of Cabaret. This is Berlin. Relax. Loosen up. Be yourself.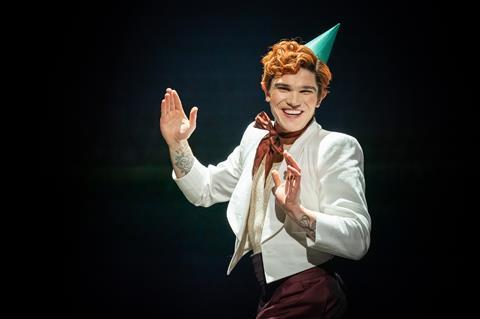 The Kit Kat Club has laid siege to the Playhouse Theatre. The performers have infiltrated the premises. The artists have staked their claim. Who knows for how long they'll stay, but for now they are enjoying the party. The party at the end of the world.
Transforming one of London's most famous theatres with an in-the-round auditorium and reimagined spaces, before the show guests are invited to enjoy and explore the Kit Kat Club with pre-show entertainment, drinks and dining on offer. When booking, guests receive a 'club entry time' to allow enough time to take in the Kit Kat Club experience before the show starts.
Cabaret, based on the play by John Van Druten, features the songs Wilkommen, Don't Tell Mama, Mein Herr, Maybe This Time, Money and the title number.
New cast member Richard Katz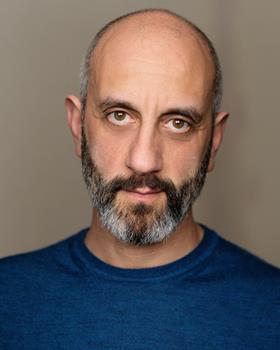 He's an Associate Artist with Shakespeare's Globe Ensemble and an Associate at Complicitè.
His many theatre credits include Love and Other Acts of Violence at the Donmar Warehouse, The Fir Tree, The Merry Wives of Windsor, Bartholomew Fair, As You Like It, Hamlet and Nell Gwynn, all at Shakespeare's Globe.
He has also starred in As You Like It, The Comedy of Errors, Romeo and Juliet, The Drunks, Silence, The Winter's Tale and Pericles, all for the Royal Shakespeare Company.
For more information visit the Cabaret website and for group tickets call 020 7206 1174.