We hear from Grumpy Group Organiser about what has been catching his eye in the media recently, including bottled rain water and his thoughts on the Covid passport.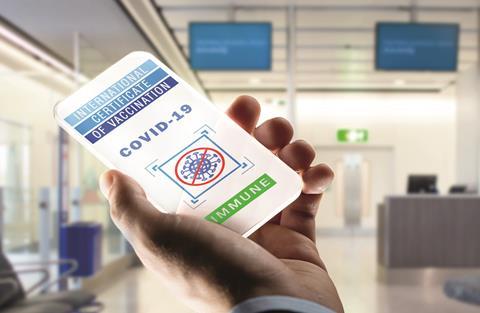 I was wrong, paper lives on
In my last column I wrote about vaccine passports and over the past several weeks the media has been awash with stories about how we will need one to travel overseas on holiday. The Government is calling it a 'Covid Status Certification' so it's nice and easy to say after two glasses of wine on a flight to Corfu - but there is good news.
I said that you might have to be smartphone savvy to have such a 'certification' through an app but all is not lost for those who prefer paper. The Greek tourism minister said they will allow tourists to enter the country if you have a paper handwritten NHS card as proof you have had two shots of a Covid-19 vaccine. Now my tech-adverse friends can come too. Moussaka and Ouzo for everyone!
What's in a name?
A motion brought by a Gwynedd county councillor is pushing for the highest mountain in Wales to only be called its Welsh name. You and I might know it right now as Snowdon but soon might be forced to get our tongues around Yr Wyddfa.
The Snowdonia National Park authority has said that a task group would consider the idea. If I advertised a trip to Yr Wyddfa my group would no doubt think that it was my fat fingers getting in the way of my keyboard again.
I am all for retaining traditions and language but just think how many tea towels and fridge magnets would be thrown out if this all went through. Bet you didn't think about that, did you councillor?
Take the weather with you for £20
I've never been one to get home sick, and after the past year the only thing I am sick of is, well… home. I desperately miss our group trips and next time I'm abroad I promise not to complain when there is no iron or tea-making machine in my hotel room. If something is missing I will simply shrug and have another drink.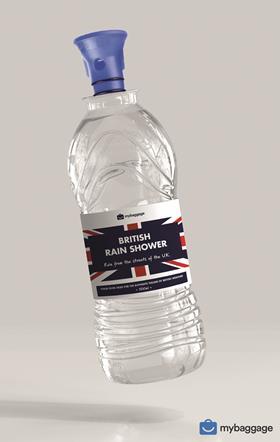 Like so many, I long for those balmy evenings in a European hotspot, or discovering an exciting new culture in a far-off country. Travel is quite wonderful but in my case it is often enhanced by the joy I find in discovering how bad the weather is back home. I particularly like analysing the forecast while I eat breakfast alfresco… yet again. I don't miss home and I certainly don't miss the weather, but perhaps some do? The people behind relocation website My Baggage certainly think there's a special appeal to a downpour, so much so that they are planning to sell bottled UK rain showers which you can pour over your own heads for, as they put it, 'an authentic feel of British weather'.
Aimed primarily at Brits living in hotter climates such as Australia and Spain, for just £20 (you read that correctly) it will provide what is being described as a 'unique reminder of home'. That's the Duty Free budget taking a hit right there.
So, if you do feel home sick the next time you're on an overseas holiday you can now take the weather with you, quite literally. And, should the need arise, dose yourself in rain water collected from the roof of a Belfast travel company. Does life get any better than that?

Our popular regular columnist has been a group travel organiser for more than 30 years, travelling the UK and the globe, experiencing much frustration along the way.