Susan Hill's The Woman in Black is set for a huge UK tour after it closed its doors at London's Fortune Theatre following a West End run of more than 33 years.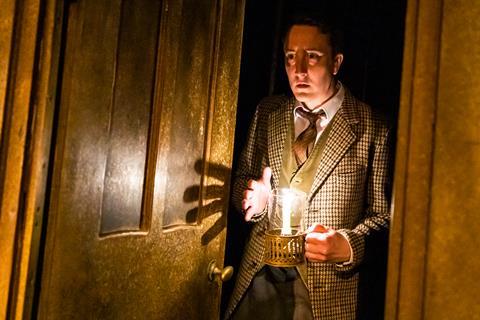 An opening date for the tour has been confirmed for Wednesday 6th September at Wolverhampton Grand Theatre, before the production travels to Cardiff, Billingham, Buxton, Aylesbury, Southend, Richmond, Poole, Nottingham, Liverpool, Norwich, Truro, York, Birmingham and Bradford.
The rest of the tour, which is booking until April 2024, is made up with stops at Brighton, Ipswich, Glasgow, Milton Keynes, Dartford, High Wycombe and Crewe, with further tour dates and casting to follow. You can see the full list of touring dates here.
The Woman in Black played more than 13,000 performances in the West End across more than three decades and was seen by over seven million people in the UK.
About the show
Stephen Mallatratt's adaptation of Susan Hill's best-selling novel tells the story of a lawyer obsessed with a curse that he believes has been cast over his family by the spectre of a 'Woman in Black'.
He engages a young actor to help him tell his story and exorcise the fear that grips his soul. It begins innocently enough, but as they delve further into his darkest memories the borders between make-believe and reality begin to blur and the flesh begins to creep.
You can watch a trailer below:
Following a Christmas production in 1987 at a pub in Scarborough, the play was brought to Hammersmith's Lyric Theatre in January 1989. Its West End tour started at the Strand (now Novello) Theatre in the March and moved to the Playhouse that April, finally lodging at the Fortune on 7th June 1989.
The production is directed by Robin Herford, with designs by Michael Holt and lighting by Kevin Sleep.