Our regular columnist Grumpy Group Organiser speaks about his first trip to London since lockdown, why GLT is different and saving the future of travel.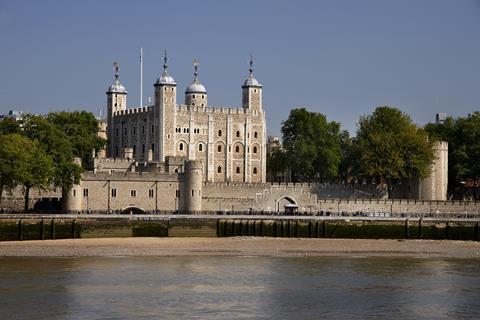 Saving travel means sensible decisions
When I look to the cabinet ministers of our current government the words 'sensible' and 'competent' do not spring to mind. But sensible, competent actions are needed to help a travel industry that desperately needs support.
I saw an idea when browsing LinkedIn from a gentleman called Simon Cox who said: "Eat out to help out? I get it. How about book now to save travel?"
He argued that if chancellor, Rishi Sunak, took to the despatch box to encourage people to book a holiday, matching deposits with a like for like sum for the agent, reclaimable once travel has taken place, and a cast iron guarantee to refund or re-book if the FCO pulled an air bridge or there was a second wave, he could go a long way to. As the campaign hashtag puts it, #savetravel.
We need some of that creative thinking for the travel industry. Listen up Rishi and make sure your pals Grant and Boris have their ears open too.
I got out there, and it felt good
Like many of you, I have seen more of the inside of my house than is good for me these past few months. I love my garden but I have pruned, cut and dug so much I feel like I should exhibit at Chelsea next year. So, the wife and I have been cautiously 'getting out there' a little more.
We started with a meal at our local pub, and since the 'Eat Out to Help Out' scheme we've ventured out even more. It's cheaper than eating in at times and the food is much better!
We have visited some lovely National Trust and English Heritage properties and spaces within a reasonable drive, before going one better and taking a day trip into London. Yes, London… and you know what, it was wonderful. We included the Tower of London and the National Gallery and it was quiet and comfortable. I looked rather dashing in my array of masks, even if I do say so myself.
I will never take the joys of our wonderful tourist attractions for granted ever again. The next step is to take my group with me on some trips… for some reason many of them cannot make their way out of a paper bag so going anywhere further than Tesco on their own is probably a push. Keeps me in 'a job' I suppose.
Some people just don't understand us
I took part in Group Leisure & Travel's recent reader survey which included questions about how far in advance organisers plan and book their trips and holidays. The results will be interesting because so many attractions and providers fail to understand how group bookings differ.
I am always planning ahead, usually way ahead. Special offers for groups can sometimes give us no time to react. If I see something I like the look of, I have to consider it, communicate with my group, and only then will I be in a position to confirm. That is not a five minute job. I do organise some trips within just a short timescale (several weeks at least), but most are planned several months in advance.
I wish more people would understand that if they want group business, we must have information as early as possible. I am putting plans in place up until the summer of 2021 already, and I have some day trips pencilled in for this autumn - fingers crossed. Some of my lot are a little unsure but many want to get out there now and won't leave me alone until I take them.

Our popular regular columnist has been a group travel organiser for more than 30 years, travelling the UK and the globe, experiencing much frustration along the way.