Luxury operator, Scenic has unveiled its cruise collection on Europe's rivers for 2023, with a range of new itineraries and experiences available.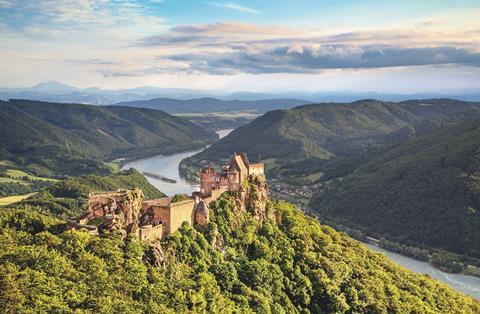 The company reports that demand for river cruising is on the rise and bookings for next year are coming in fast, which is why these new itineraries come at a good time.
Among the trips announced for 2023 is a new Rhine River itinerary uncovering castles and vineyards, with an extension taking in Ljubljana and Zagreb and a visit to the family home of renowned French artist Henri de Toulouse-Lautrec.
Those choosing the Castles & Vineyards of the Rhine & Moselle river cruise will explore the great castles of Europe over the course of eight days. This holiday gives groups the chance to discover the city of Cochem on an all-inclusive river cruise, sailing from Basel to Frankfurt and visiting Koblenz, Bernkastel, Cochem, Rüdesheim, Rastatt and Breisach.
Passengers will be able to take in Rüdesheim Castle, overlooking the Moselle valley before experiencing a private classical concert set within the UNESCO World Heritage-listed Liebfrauenkirche, located in the heart of Switzerland's Roman city of Trier.
The Scenic team has also revealed new experiences on its existing itineraries, including a hike through the vineyards that cover the slopes of the Rhine River in Rüdesheim on the 15-day Jewels of Europe cruise.
Or alternatively visit the family home of renowned French artist Henri de Toulouse-Lautrec to discover rooms of the Château Malromé estate on the 11-day Beautiful Bordeaux itinerary.
Travellers can also paddle along the Gardon River towards the impressive and well-preserved Pont du Gard – the aqueduct that dates back to Roman times on an 11-day South of France sailing.
Extend your trip
If opting for the Ljubljana & Zagreb extension, guests will be able to both explore Slovenia and Croatia from the comfort of five-star hotels - available on the Jewels of Europe and Gems of the Danube river cruises.
Enjoy a Pletna boat ride on lake Bled, surrounded by its dramatic scenery before exploring Ljubljana and Zagreb on guided city tours to learn about its remarkable culture.
You'll also visit Plitvice National Park and take in the waterfalls and lakes before hopping on the land train back along the cliffs for a birds-eye view.
Return air or rail travel, transfers, fine dining experiences, premium branded beverages and immersive excursions are all included in the cost.
Scenic Luxury Cruises & Tours provides luxury river and ocean cruises and handcrafted land journeys that take guests to many of the world's top destinations.