A series of new tours will offer groups a chance to step back in time and witness 'Hidden England' garden gems at three Lincolnshire country gardens.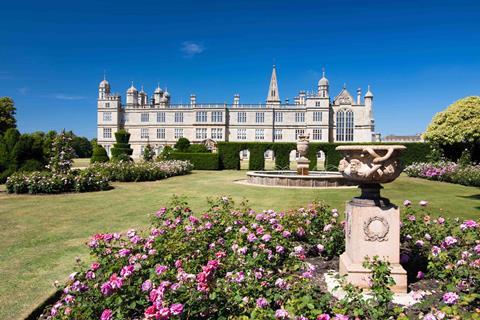 Stretching across Rutland, Lincolnshire, Leicestershire and Cambridgeshire, 'Hidden England' joins together centuries-old heritage sites, from historic stately homes to gardens and architecture.
This year, three attractions have revelaed a new range of tour options which aim to bring together Lincolnshire's 'lost gardens'.
The three attractions are: Easton Walled gardens, 12 acres of ancient gardens which lay derelict for half a century before being restored; Grimsthorpe Castle, built for a visit by Henry VIII in 1541 sitting amongst rolling countryside, formal gardens and a 50-acre lake; and Burghley House, an Elizabethan House, set in historic parkland with a contemporary Sculpture Garden and a Tudor-inspired 'trick' garden.
About the tours
The tours will be suitable for groups of ten or more and those taking part can mix and match between all three of the tour options to create their own itinerary, with groups able to take lunch and refreshments at any of the attractions.
The tours can include a visit to Easton Walled Gardens, owned by the Cholmeley family for over 400 years, including a talk with garden owner, Ursula Cholmeley, who has overseen the revival of the historic gardens over the last 18 years, before exploring the grounds at leisure.
At Grimsthorpe Castle, groups can opt for a guided tour of the castle, the centrepiece of the 3,000 acre estate, followed by time to explore the gardens, which feature parterres marked with box hedges close to the Castle, and a dramatic herbaceous border framing views across the lake.
And at Burghley House, groups can tour the Sculpture Garden; a mix of open space and trees with shrubs creating natural archways and 'rooms' containing discreetly hidden sculptures, as well as the Garden of Surprises, a Tudor-inspired 'trick' garden based on an original design by William Cecil in the 16th century, and the normally closed private South Gardens.
Set in England's historic heart, 'Hidden England' heritage sites are all within an hour's drive of one another with picturesque towns, villages and rolling countryside in between.