Matthew Bourne's The Red Shoes takes to the road from November this year, unveiling its all-new cast to link up with the previously announced Sam Archer and Victoria Page.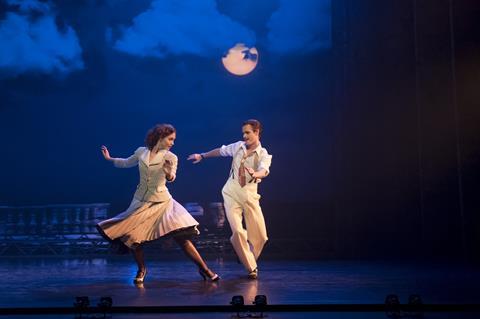 Opening on Monday 18th November at Theatre Royal Plymouth, Julian Craster (Dominic North, Stephen Murray, Harrison Dowzell & Andrew Monaghan), Irina Boronskaja (Michela Meazza, Sophia Hurdley & Katie Webb), Ivan Boleslawsky (Liam Mower & Jackson Fisch) and Grischa Ljubov (Glenn Graham, Liam Mower & Danny Reubens) make up the rest of the characters, with a full ensemble also revealed.
The run will continue up until June 2020, visiting Milton Keynes, Liverpool, Birmingham, Norwich, Bristol, Southampton and more, with a seven-week Christmas season planned at Sadler's Wells in London, from 3rd December until 19th January 2020.
Matthew Bourne,, said: "I'm proud that The Red Shoes will play over 200 performances across 21 leading regional large-scale theatres, more than any other UK dance company.
"We have an audience who are fiercely loyal, questioning and open-minded, as has been shown on the current tour of our radical reinterpretation of Romeo and Juliet. As ever, I am grateful for their trust and enthusiastic support."
About the show
The production is a tale of obsession, possession and one girl's dream to be the greatest dancer in the world. Victoria Page lives to dance but her ambitions become a battleground between the two men who inspire her passion.
'Set to the achingly romantic music of golden-age Hollywood composer Bernard Herrman', the show is orchestrated by Terry Davies and played by the New Adventures Orchestra.
Based on the film of the same name by Michael Powell and Emeric Pressburger, the show is described as an 'intoxicating drama where life imitates art with fateful consequences', produced by New Adventures, a British dance-theatre company.
Matthew, added: "I'm thrilled that for the first revival of our 2016 hit, most of the original leading cast will be returning including Ashley Shaw in her multi award-winning performance as Victoria Page. Along with several rising stars, who will be performing in the production for the first time, I'm particularly excited to be re-united with my original Swan, the wonderful Adam Cooper, who joins us for the first time in 20 years."