We attended Fred. Olsen Cruise Lines' media launch at which the award-winning cruise line unveiled its 2021/22 itineraries.
After recapping some of its 2019 highlights - which included a commemorative D-Day Voyage with 250 veterans on board and Braemar's successful journey through the Corinth Canal (becoming the largest ship ever to traverse it) - Fred. Olsen's head of planning and destinations, Martin Lister, shared its itineraries for the coming season.
A total of 151 ocean cruises are available in 2021/22, with 18 maiden ports of call including Monopoli in Italy, Savina in Formantera, Spain and Bluff in New Zealand.
Speaking at the event, sales and marketing director Jackie Martin said that Fred. Olsen needs to "stand out and stand for something" - that something being its smaller ships. The benefits of this were emphasised at the launch: things such as having a smaller impact on the environment, more personal levels of service and no overcrowding. A series of 'uncrowded' theme cruises have been developed for this season, designed to avoid other, larger ships being in port at the same time as Fred. Olsen's vessels.
Some of the new itineraries are:
Loughs, Isles & Iconic Sites of Ireland: For nine nights, groups can sail around the coast of Ireland on board Braemar. Beginning in Southampton, this cruise will pass Killar Harbour, a glacial fjord that only small ships can navigate; see the Cliffs of Moher; and dock in Dublin, to see city highlights like Trinity College and Temple Bar.
Northern Fjords of Norway: Flagship Balmoral will set sail from Newcastle in August 2021 for a nine-night tour of northern Norway's waterways, such as the narrow Trollfjord. The ship will pass Svartisen glacier and stop at Tromsø, the capital of the north.
"We use our small ships to go to the smaller areas of scenic cruising… where big ships can't go."

Martin Lister, head of planning and destinations
Exploring Cultural New Zealand: This 13-night fly-cruise begins in Auckland, before taking in the Maori villages of Rotorua and making a maiden call at Picton - from which groups can enter Marlborough's wine region. Boudicca will go on to cruise three fiords, including Milford Sound.
Interested in ocean and river cruising?
Make sure you opt-in to receive our monthly 'Cruise Culture' e-newsletter for the best ideas and offers, news stories and features.
Find out how

Plus, Fred. Olsen will be returning to the Corinth Canal where it broke a world record in October 2019 (just 24-metres wide at its narrowest point), with a Corinth Canal & Greek Islands cruise on small ship Braemar. As well as the chance for passengers to transit the narrow canal, there will be stops in Rhodes and in Katakolon in Olympia, where the Olympic Games were created.
The planned Whales, Waterfalls and Volcanic Islands cruise in April 2022 will be an industry first, with two contrasting destinations - Azores and Iceland - packaged together in one voyage.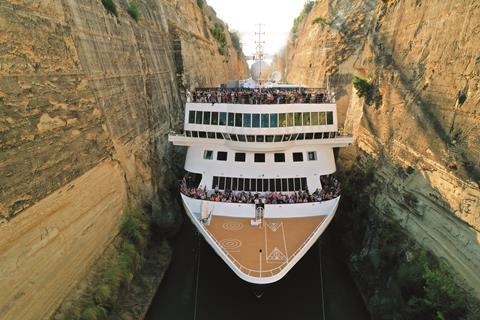 Given the emphasis on a small ship experience, Fred. Olsen has also pointed to its ships ability to dock closer to destinations. The Corinth Canal cruise, for example, will dock within walking distance to the cities that guests will be able to explore, ridding the need of additional transport from the ship, like shuttle buses. Other locations where this will have an impact are Seville, where the operator's ships can stop in the city centre; Helsinki, where they can dock on the edge of the market square; and Copenhagen, where passengers can disembark within a short walking distance from attractions like the Little Mermaid statue and Amalienborg Palace.
Fred. Olsen's new manifesto - that "the size we are is the size we should be" - will underscore its shore experiences, according to the team. Developed with local tour operators, the new experiences aim to "connect you with the destination".
"You won't just go to a vineyard in Bordeaux - you'll go to a family run vineyard where you can spend time with the owners, go and help them pick the grapes and follow the process through to actually tasting their wine."

Martin Lister, head of planning and destinations at Fred. Olsen Cruise Lines
New holidays on board the cruise line's 156-capacity river cruise ship Brabant have also been launched including itineraries featuring destinations such as Luxembourg on the Moselle or the natural wonders of the Danube Delta Biosphere.
Cruising as a group
Fred. Olsen Cruise Lines won the Best Cruise Line for Groups Award at the 2019 Group Leisure & Travel Awards, and provides free places dependent on the number of guests in a group. Other incentives include a group travel insurance discount and free on board spend.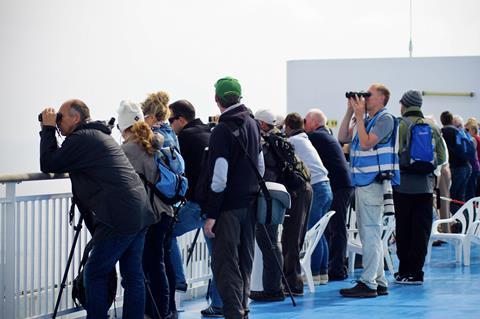 The groups sales team can be contacted on 01473 746 169 or group.sales@fredolsen.co.uk.