New images of Emerald Waterways' MS Swallow have been published ahead of its voyage on the Dalmatian coast from April 2020.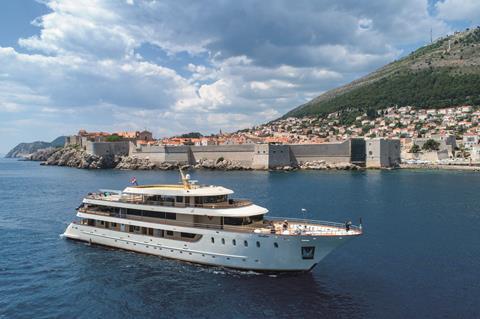 The specially designed ship which launched this year is the first of two new vessels being chartered for 2020 with MS Lastavica to follow.
The ships will sail guests along the Adriatic coast in comfort and style, with passengers able to explore everything the Dalmatian coast has to offer, while enjoying a spacious sun deck, rooftop jacuzzi and a swim platform for dips into the azure waters.
What else to look forward to
In addition to the eight-day Islands of Dalmatia itinerary, the ships will be sailing the new eight-day 'Pearls of North Dalmatia' itinerary.
The luxury trip offers travellers a variety of different options on the trip, including guided tours, excursions and extra-special EmeraldPLUS experiences to fully appreciate the Croatian treasures.
Sailing from Trogir, it is a world away from the big cities of Croatia as a small medieval isle town where guests can explore the marble streets with a knowledgeable local guide.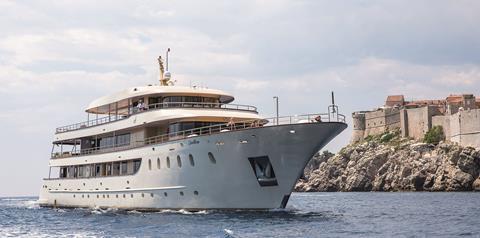 Guests will then sail to the Roman ruins in Zadar, onto Rab with a visit to the impressive Telašćica Nature Park before cruising through the Kornati Islands to see the uninhabited islets and reefs.
The trip ends with the Romanesque yet contemporary architecture of Split.
About Emerald Waterways
Emerald Waterways offers a diverse range of river and ocean cruises. A multi-award winning tour operator, Emerald Waterways operates eight Star-Ships, seven sailing in Europe and the brand new Emerald Harmony sailing in South East Asia. Also, two yachts based in the Adriatic Sea and two chartered river ships in Russia and Egypt.