The British Airways i360 Viewing Tower in Brighton is taking heights to the next level with a new experience which sees small groups climb to the very top of the attraction, beyond the 138 metre-high viewing pod, for panoramic views over the city.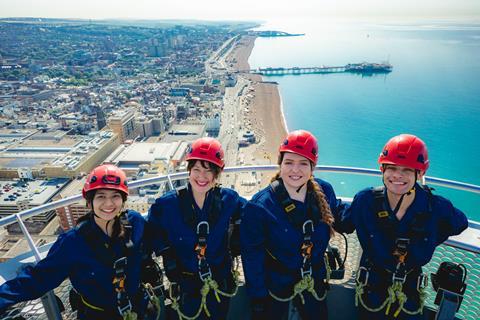 The i360 Tower Top Climb experience offers visitors a flight in the usual 360-degree viewing pod, before stepping into the tower itself and climbing 30 metres up ladders to the very top of the tower.
Guests will then emerge onto the open-air platform 162 metres high to experience a bird's-eye view of Brighton and the south coast.
For the first time ever, the experience gives groups access to the internal workings of the i360 tower, with six guests able to climb vertical ladders within the tower accompanied by expert technicians who will describe how the tower and pod operate. At the top of the tower, the technicians will open the hatch for guests to climb onto the outdoor platform.
The first climb is set to take place on 5th August.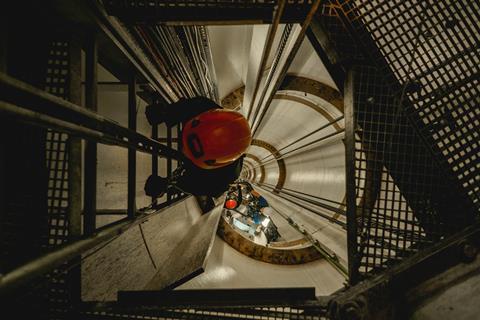 Ian Hart, CEO of BAi360, said: "We are really excited to announce this exciting new experience at BAi360, a new visitor offering is the perfect way to celebrate BAi360's fifth birthday on 4th August 2021.
"The i360 Tower Top Climb provides everything that adventure experience seekers are looking for – the thrill of a 30-metre vertical ladder climb inside the tower, the view looking down inside the length of the tower, the fabulous open-air views from the very top of the tower, and the chance to hear from our engineers about how the i360 works.
"We think the i360 Tower Top Climb will appeal to visitors who have already enjoyed the BA i360 viewing experience and want to return for the views from an even higher vantage point.
"I'm also confident this challenge will appeal to a new audience for our business, those that enjoy adrenaline-fuelled activities which give you the buzz of accomplishment and leave you feeling elated."
Visitors who want to take part in the experience must have a basic fitness level, be under 125kg and be 12 years or older. More information is available at britishairwaysi360.com