A private group walking tour is being launched in Liverpool to uncover some of the more unusual places linked to the city's musical heritage, led by members of The Farm and Frankie Goes to Hollywood.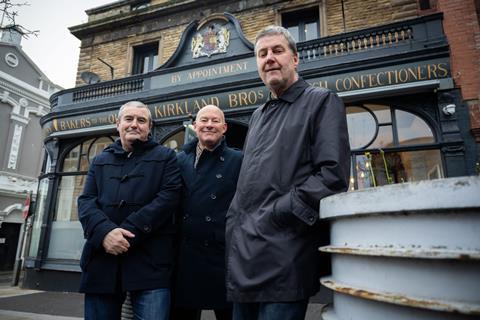 These permanent tours can be booked by groups from 20th February and will be fronted by one of three local musicians from the 80s and 90s era.
The Liverpool Music Icons Tour, as its known, will visit places not usually on the tourist trail including clubs, pubs, studios and other hangouts in the city.
Each tour will be led by either Peter Hooton or Keith Mullin, who were the lead singer and guitarist respectively from 90s band The Farm, or Brian 'Nasher' Nash who played lead guitar in Frankie Goes to Hollywood.
Pete Hooton said: "We wanted to tell the story of Liverpool and its great contribution to music from where the Beatles left off."
"As scousers we are passionate about telling the story of this great city and giving fans of our music and that era a chance to hear a different story and see the city through a different lens."

Pete Hooton, Brit Music Tours
Starting at the Liverpool Institute for Performing Artists, the tour takes around two hours with each guide able to share many anecdotes and personal stories from their time in the music industry.
You'll see the biggest studio complex outside London and the first UK Superclub that changed the face of dance music in the UK, as well as the location of Probe Records (home of the second wave of Liverpool groups in the 1970s/1980s) and the Ministry Rehearsal Rooms where Echo and The Bunnymen, Teardrop Explodes, Frankie Goes To Hollywood, The Farm, Wah Heat, Black, Flock of Seagulls and The Pale Fountains played.
The tour will conclude with a personal chat with your chosen guide over a complimentary drink at a central Liverpool pub. You will also receive a free item of memorabilia.
Brit Music Tours has a range of outings for groups in London and Liverpool with an aim of uniting passionate music fans in places that are renowned for musical heritage and famous names.