The luxury hotel barge company will be offering future culinary themed charter cruises in France.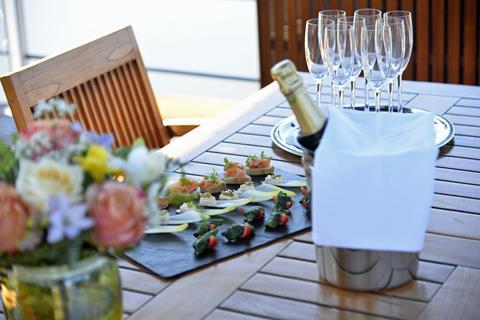 Announcing the return of the foodie voyages, European Waterways said they feature enhanced and more immersive wine and food excursions, daily gourmet dining and onboard cooking classes presented by master chefs.
The six-night 'Foodie Cruise' charters are available to book on the company's luxury hotel barges L'Impressionniste in Southern Burgundy and Enchanté on the Canal du Midi.
Managing director of European Waterways, Derek Banks, said: "Our themed cruises offer the ultimate escape from the busy cities. Since hotel barges hold just a small number of people, they create the perfect 'travel bubble' for groups of like-minded friends, special-interest clubs and families – who will have the barges all to themselves."
Here are the sample itineraries:
Cheese and Truffles on the Canal du Midi: European Waterways' ultra-deluxe Enchanté is an eight-passenger double-decker hotel barge with an open-plan kitchen, where guests are invited to observe their master chef preparing gastronomic masterpieces.
Itinerary highlights include a visit to a goat farm for a comparative tasting of young and mature goat cheeses. Guests will also visit an olive press and taste the famous Lucques green olives, as well as Picholine or Ascolana tapenades, which are made with puréed, or finely chopped olives.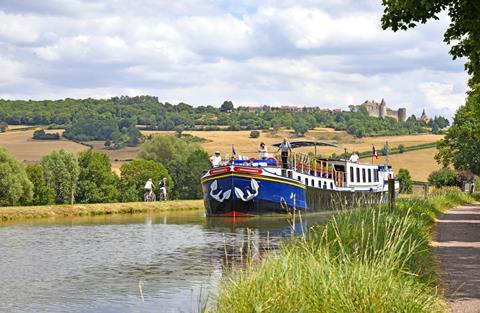 Savouring the Moments in Burgundy: European Waterways' 12-passenger L'Impressionniste hotel barge cruises Southern Burgundy. Among the culinary highlights is a visit to the Abbaye de Citeaux, home to Cistercian monks. The monks have been making cheese for over a century, using the milk of the white Montbéliarde cows that graze in their meadows.
Along with the Midi region, Burgundy also enjoys a reputation for its cheeses, which can be explored with a visit to the Gaugry Fromagerie – a famed specialist that still produces the traditional raw milk Époisses, as well as a soft and mellow cheese matured with Chablis.