Our regular columnist shares his thoughts about ongoing travel restrictions and a joyous trip to the theatre – his first visit back since the pandemic began.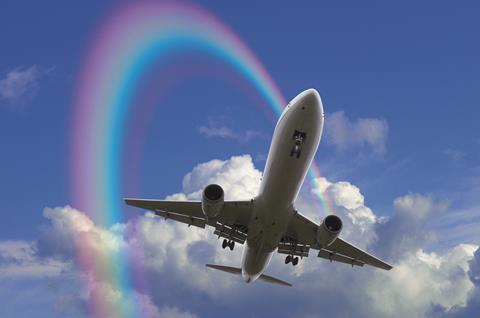 The red list goes into quarantine
That's right, you can now travel anywhere in the world and you will not have to quarantine in a hotel for 11 nights upon your return. What will you do with a spare £2,285 in your back pocket?
A small fly in the oinment is that you can't just fly to anywhere in the world, because some countries don't want us while our Covid infection levels remain so high. There are others that are rolling out the red carpet (an apt colour perhaps) but want us to double mask while we're there (Peru, anyone?).
I am in conversation with two of my go-to tour operators about some overseas adventures in 2022 and a possible cruise. We love Blighty but I can't be the only one who's dying to look stupid as I attempt to order off the menu in the native tongue while the waiting staff look at me with contempt.
Of course, there will be restrictions and changes for some time yet and we must all accept this is the case. Getting flexible booking terms and the right insurance cover will be essential. As will the reliability of the NHS Covid certification / pass app which went down in October, leaving British travellers stranded because they couldn't access their vaccine passports. Call me old-fashioned but maybe a paper one is better after all?
Going back to the theatre
I have been back to the theatre. It was my job as our organiser to dip a toe in and test the water. My wife and I chose to see a popular touring musical at our local theatre; it's one of the best regional venues in the country and we're lucky to have it within easy reach. I normally take my group there several times a year in addition to our fun jaunts into London's West End.
As we queued up, I had my ticket ready on my phone for inspection, as well as my fully loaded Covid certification proof via the NHS app. Both were checked and in we went. I actually found it quite reassuring and the process was easy.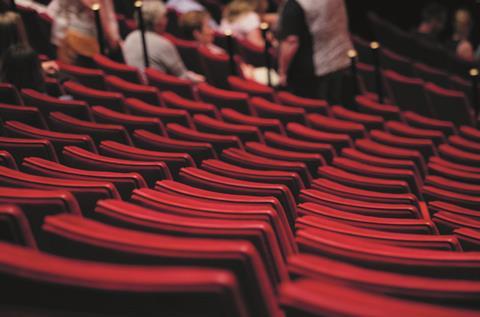 The biggest shock came when I ordered red wine before the performance only to be presented with two cans of Malbec. Wine in a can? What is the world coming to? Actually, they did come with plastic glasses and the vino tasted good, but it should do for that type of money… they know how to charge in these places.
But nothing could take away my most jolliest of moods and there wasn't a grump in sight.
Of course some things never change and there was the inevitable queue for the ladies (as endured by Mrs Grumpy) which was so long I thought it might make the next traffic report on the local radio. It seems there are more times than ever when I just thank god I am a man.
We took our seats and I was struck by how happy people were. Yes, a night at the theatre is always enjoyable but like us, this was probably the first time back for many – and you could tell. The joyous atmosphere lifted even further as the curtain raised and we were entertained by an incredibly talented cast who were just as happy to be back on stage, doing what they love after being locked up and silenced. It was emotional watching them and one of the happiest evenings I've had in a long time.
I cannot wait to take my group back to experience the thrill of the theatre once again. If their reaction is like mine, it will be some sight.

Our popular regular columnist has been a group travel organiser for more than 30 years, travelling the UK and the globe, experiencing much frustration along the way.