Some of the country's top attractions and tour operators have been getting into the April Fools' spirit today with some weird and wonderful pranks.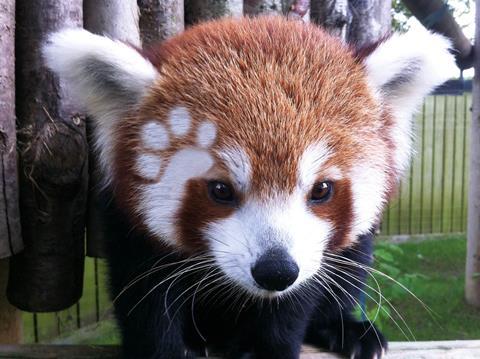 Here are just some of our favourites:
Mysterious paw-prints at Drusillas Park
The staff at the wildlife park in East Sussex almost had us fooled about a story announcing their newest Red Panda to the zoo as part of an international breeding scheme. It is true that Maja is doing well since his arrival although what was suspect in this particular news was about him having developed a mysterious paw-print shaped spot above his eyebrow overnight.
Great Wall of China's new mural
Wendy Wu Tours had plenty of fun this morning with a PR stunt about being given permission by the Chinese Government to paint an image of a pig on the Great Wall of China, to celebrate the year of the pig.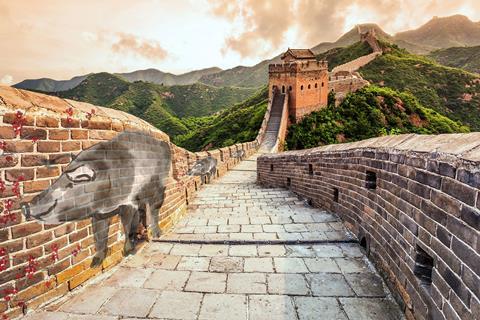 A great effort; we had to look closely to tell something wasn't quite right.
Two-headed snake at Cotswold Wildlife Park
A rare two-headed snake was apparently born at Cotswold Wildlife Park this morning. In a tweet, staff shared an incredible image of the new arrival, telling followers that 'both heads act independently and have been seen feeding and tongue-flicking'.
Rare two-headed Snake born at Cotswold Wildlife Park (cont.)
Both heads act independently and have been seen feeding and tongue-flicking. We're inviting name suggestions for the unusual new arrival. pic.twitter.com/8mL75wUbXs

— CotswoldWildlifePark (@CotsWildTweets) April 1, 2019
They even asked the public for name suggestions.
Fred. Olsen Cruise Lines' quirky ship design
The cruise line apparently shared its support of 'Elmer, the Patchwork Elephant' by unveiling the new design of a patchwork ship.
@FredOlsenCruise has unveiled a bright new patchwork livery on its flagship, #Balmoral, to raise awareness of #ElmersBigParadeSuffolk, a fundraising campaign in aid of Suffolk-based @StElizabethHosp.https://t.co/r1OgPFWyrp

— FOCL Media (@FOCLMedia) April 1, 2019
Although it's true that FOCL is raising awareness in aid of Suffolk-based St. Elizabeth Hospice – 'Elmer's Big Parade', this brilliant ship's design will sadly not be seen in real life anytime soon.
Beamish Museum's relocation plans
The team at Beamish Museum went the extra mile this year, including a well-thought-out video on their social media page, explaining that the Penshaw Monument in Sunderland would be relocated to the site of the museum as part of the iconic landmark's 175th anniversary.
We've got some exciting news to share today! We will be relocating #PenshawMonument to the museum as part of the @NorthEastNT icons 175th birthday celebrations and our #RemakingBeamish project!

To find out more, visit https://t.co/SJhR3TrtnE pic.twitter.com/gERwFTIL19

— Beamish Museum (@Beamish_Museum) April 1, 2019
The attraction later told its readers, in case anyone was convinced, that the video was of course a joke and that the monument would be staying where it is.
Marwell Zoo stopping traffic
Finally, Marwell Zoo suggested its newest addition to the BRICKOSAURS! exhibit had drivers shaking with fear as 'Vigo' made his way to the site in rush hour traffic.
It is true, however, that the zoo will be transformed as of this Friday when its BRICKOSAURS! event opens to the public.
Did you spot any other quirky and believable April Fools' pranks? We'd love to hear about them, get in touch at editorial@groupleisureandtravel.com