Baywatch star David Hasselhoff will take to the stage in Dolly Parton's 9 to 5 the Musical from 2nd December, playing the part of Franklin Hart Jnr.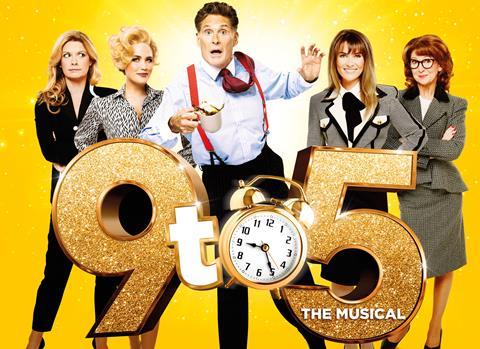 'The Hoff' will take over the role from Brian Conley, appearing at The Savoy Theatre in London's West End until 8th February 2020.
Speaking about his new role, David said: "I went to see the show back in June and I thought it was 'Hofftastic'. That's when I knew I wanted to be part of it. Franklin Hart Jnr is going to be a fun part for me to play and I'm looking forward to being back on stage in the UK."
Since opening in February this year, the show tells the story of Doralee, Violet and Judy - three workmates pushed to boiling point by their 'sexist and egotistical' boss.
Dolly Parton herself attended the premiere and joined the cast on stage at the finale, featuring the country and western star's original music and lyrics.
She added: "I am so pleased that David is joining our show. He will be a terrific addition to an already amazing cast, the audiences are going to love him just as much as I do."
More about David's career
His TV credits include playing Mitch Buchannon in Baywatch, Michael Knight in Knight Rider and appearing in two series of Hoff the Record. He has also appeared as a judge on both NBC's America's Got Talent and ITV's Britain's Got Talent.
In 2000 he made his Broadway debut in the musical Jekyll & Hyde, with other theatre credits including Roger De Bris in The Producers in Las Vegas and Billy Flynn in Chicago at the Adelphi Theatre in the West End.
Dodgeball and Spongebob Squarepants The Movie are just two of the many films he has also appeared in.
David will join up with Caroline Sheen, Chelsea Halfpenny, Natalie McQueen and Bonnie Langford in the show, with group discounts available on selected performances.
For more information about the production, currently booking until 23rd May, visit 9to5themusical.co.uk