Cruise operator Cunard has officially named its newest ship Queen Anne, welcoming the boat to its fleet and reporting that it will set the benchmark for luxury ocean travel.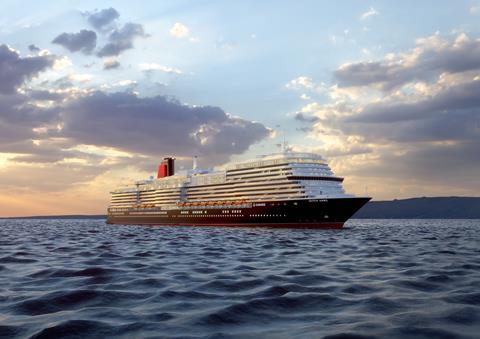 Cunard says that those on board Queen Anne will enjoy an unparalleled voyage experience, designed by some of the world's foremost designers in luxury hospitality.
Lee Powell, Cunard brand vice president, said: "Queen Anne represents the next chapter for the Cunard brand. She embodies all the characteristics that make this brand so well-loved and at the same time reimagines the complete ship experience extending the Cunard Line for future generations. She will be the finest ship of her era."
Highlights on board Queen Anne include 15 restaurants offering a variety of cuisines, an 825-seater theatre showcasing musical, celebrity headliners and speakers, plus wellness and beauty venues across the ship to help passengers relax.
For those looking for a touch of elegance, Queens Grill Grand Suites can offer guests their own private residences, with each finish curated to include a dedicated dining room with an adjacent butler's pantry, walk-in wardrobes, marble finished bathrooms with views out to sea, a spacious bedroom and the largest balconies on board.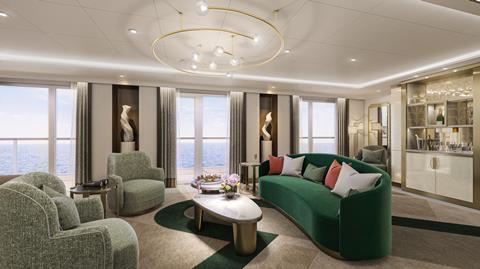 The Princess Grill Suites are designed with bespoke furnishings including dressing table and bar area with a feature wall panel, while the Britannia balcony staterooms are said to provide cosy sofa seating areas looking out to sea, as well as bathrooms with glass walk-in showers.
Carnival UK president, Sture Myrmell, added: "With a fourth ship in the fleet, guests can see more of the world on Cunard, with Queen Anne introducing new concepts and reimagining the definitive experience of ocean travel. We are sure our loyal Cunard guests, and those we will welcome for the first time, will love the Queen Anne experience."
Queen Anne will set sail in early 2024, with the ship's maiden season available to book from May 2022. For more information about group bookings, visit www.cunard.com.