We share official and sensible advice and share positive messages from group associations, organisers and tour operators.
Advice for organisers seeking refunds
All British travellers have now been advised by the Foreign & Commonwealth Office (FCO) to return to the UK. This follows the announcement on 17th March advising against all non-essential overseas travel for British nationals, initially for a 30-day period.
As a result the government is urgently reviewing options to introduce temporary changes to regulations that will create a longer window for repaying refunds without affecting the protection provided by an ABTA or ATOL protected holiday.
ABTA has also asked the government to establish an emergency fund for customers, where travel companies can't recoup customers money from their suppliers. A spokesman for the association said: "We'd like to thank customers for their understanding, by following the steps below it will help to ensure that when this crisis is over UK holidaymakers will be able to book and enjoy their holidays in the same way as they have done for many years."
ABTA recommends the following steps:
If your trip has been cancelled because of the change in FCO advice, talk in the first instance to your travel provider to discuss options.
If possible, postpone your holiday or travel arrangements, don't cancel – this will mean you have a holiday to look forward to in the future, and it will help your travel provider maintain its cash flow through the short-term challenges.
If you are not able to postpone, they may offer you a refund credit voucher instead of a cash refund. This refund credit note can be used to protect another holiday at a later date and, in the meantime, it is protected by ABTA/ATOL if your original booking had that protecction, so you would be reimbursed if the travel company failed financially.
If your travel provider has said they will offer a cash refund, please be patient with them as they process this: they are likely to be dealing with an exceptionally high volume of enquiries.
If you have a travel booking for later in the year, please be patient. The situation is changing rapidly, and travel restrictions are currently only in place until mid-April. You may incur cancellation charges or lose your deposit if you make a hasty decision.
Group associations: "We are a resilient industry and this might be the ideal time to research destinations"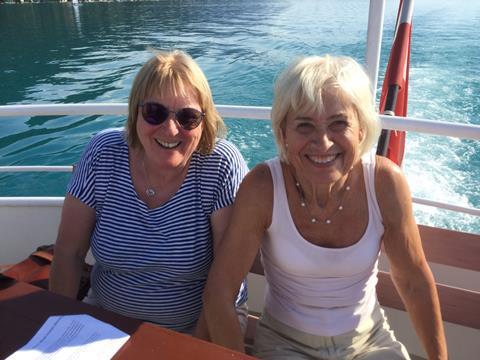 Sylvia Saxon, chair of the New Meridian Association, said: "As I always say to our members, use the very best tour operators – in my case, this has proved to be so during these times".
"It is a difficult situation and all we can do is monitor closely, rely on government advice together with our tour operators.
"I'm busy reassuring our members and I'm in regular contact with them and should they need me at any time they can call me.
"We've all been supporting each other with good advice and encouragement. This is a time for support and encouragement. Everyone within Meridian has been absolutely and totally fantastic."
Wendy Hartley-Scarff, CEO of the Association of Group Travel Organisers (AGTO) said: "This is an unprecedented situation that's affecting every group travel organiser, both in terms of their own personal well-being and that of their groups.
"With trips and holidays being postponed or cancelled it's vitally important that GTOs check their travel insurance to understand what they can claim should the need arise.
"AGTO members have access to a free legal helpline that can provide information on what to do should a holiday be cancelled or postponed.
"Our advice is to stay calm and check official websites for the latest guidance and information. We are a resilient industry and this might be the ideal time to research new destinations. It is unknown how long this situation will take to clear, but clear it will. GTOs need to be ready to respond to the pent-up demand to get out and about once again."
Group leaders praise tour operators in challenging times
Pauline Johnson who runs Hinkley Social Theatre & Travel Club, said her upcoming holidays to Italy planned for June had been affected by cancellations but that her tour operator Success Tours had been fantastic.
She said: "It's times like these when you realise you should book through a bonded tour operator for peace of mind if nothing else. I'd be losing the will to live if I'd have packaged these trips myself.
"They have been brilliant keeping me up to date and informing my group about the implications, I don't think I could have asked for any more.
"It's a really difficult time all round because we're waiting for government advice, otherwise we're in a Catch 22 situation."
Have you been impressed with the level of service your tour operator has offered?
We'd love to hear from you, get in touch by emailing editorial@groupleisureandtravel.com or call 01908-613323.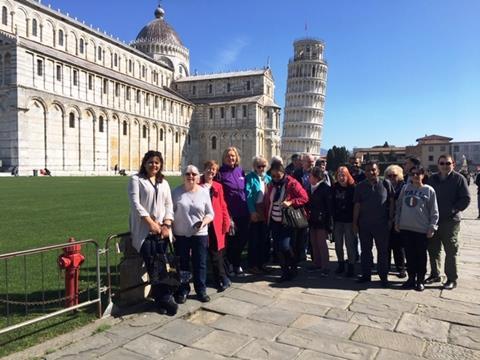 Andrea Golder, who runs Thames Valley Tours, also praised Success Tours for their communication and advice about a trip out to Northern Italy which took place as planned before the country went into lockdown.
She said they kept her informed at all times so that she was able to make decisions and speak to her members. Andrea added that she felt sad for the region as "tourism is a big part of their economy".
Tony Flanagan, general manager of Success Tours, said: "We are in unchartered territory. The impact coronavirus is having on travel and tourism is like nothing I have ever seen in more 25 years in this industry."
"But my experience tells me the travel industry is extraordinarily resilient and we WILL get through this whilst remaining calm and measured in our actions and response."
Tony added: "I completely understand our clients are currently concerned and we are liaising with them directly and they are aware we are following and adhering to Foreign and commonwealth office advice and how that relates to their specific group tour.
"To date, our clients have been incredibly understanding as they understand that everything we do is underpinned by our core values.
"It's at times like these that our values will help guide us and we are ready to live and breathe our purpose…to treat everyone traveling with us – our customers, our suppliers and each other, like someone we genuinely care about.
"We are stronger together and WILL get through this."
Success Tours has released its official guidance for anyone who has trips coming up. Here's the full statement.
Elizabeth Hodgson of the Barnet U3A group said she had "every confidence" in the tour operators she has upcoming holidays booked with including Fred. Olsen Cruise Lines, Tailored Travel and Arena to monitor the situation carefully and advise appropriately.
She said: "I'd like to add praise for Ellie Fulcher and her team at Fred Olsen.
"They are amazing and have coped with everything in their usual efficient manner and are looking after my group extremely well."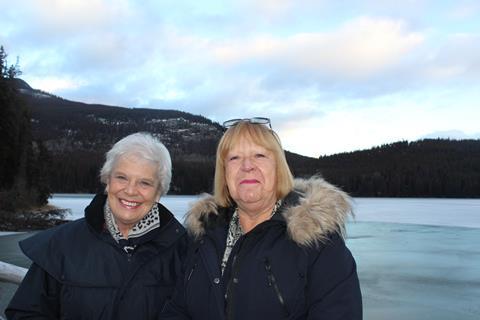 Janet Spooner, who runs Travel Treats, has trips planned to Northern Italy and Japan later in the year and said: "All our tour operators Wendy Wu, Success, Travelsphere and Fred. Olsen have been excellent in keeping us up to date with the trips we have and the situation if anyone cancels."
Support for the industry
Following the announcement advising people in the UK against all non-essential travel, ABTA's chief executive Mark Tanzer said that "people's health must be the number one priority"; but consideration must be given for "the immense damage being done to UK travel businesses which are facing a crisis of unprecedented scale."
He said that ABTA is calling for urgent action from the Government to help businesses that are impacted, by providing financial support to travel and tourism companies and changing existing regulations.
Glen Thomas, head of group sales & partnerships at Wendy Wu, said: "Sending positive vibes to all our group travel organisers and fellow tour operators at this time. Wendy Wu Tours is assisting with lots of customer queries at this time but please call me if you have any problems getting through to us in London.
"As an industry we continually get tested but we always pull through with grit and determination."
Harold Burke, sales director for the UK Holiday Group, which includes just for groups!, said: "These are indeed exceptional times as the whole world steps into a previously unknown region for our times."
"It's encouraging to see so many clients following the industry message not to cancel their holiday but to defer it to a later date."
"With a few exceptions we are heartened by the number of groups who remain determined to press ahead with their holiday plans even though this means changing their dates of travel.The interim months we now face together will be difficult and we must all be ready to support the coach operators, accommodation suppliers, attractions and fellow operators and their employees and hope that they have the reliance to see this through.
"The travelling public are doing their best to support our great industry and chomping at the bit to restart their holiday escapades. What we need now is for government action to support businesses and the public through these unprecedented times now that our world is literally being put on hold.
"We will be with everyone throughout these difficult times and like our industry colleagues taking bookings and planning ahead so we are ready when normality returns.
"This will be a long journey but we are all on it together!"
What about insurance protection?
The Association of British Insurers (ABI) has produced a Q&A on what people need to know about travel insurance implications. It says travel insurance policies may cover some out-of pocket losses and also help you to leave the area if a warning to return back to the UK comes into effect while you are there, if you are unable to get assistance from any other source.
Booking reassurance
Many operators and cruise lines have announced full refunds of vouchers for future travel plans. Fred. Olsen Cruise Lines has said it will be contacting every guest personally to explain the situation and discuss their options adding: "We are offering a full refund or a voucher which can be used to buy any future cruise costing up to 125% of the original fare.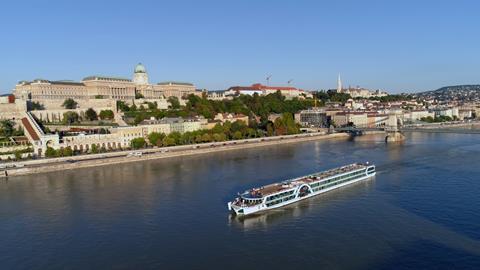 It enables all guests who book a Fred. Olsen ocean or Brabant river cruise for 2020 to cancel their cruise in return for a future cruise voucher for the entirety of the monies paid to-date, when giving at least two weeks' notice of the cancellation. The future cruise voucher can then be used on another 2020 sailing.
The Scenic Group (Scenic Luxury Cruises & Tours and Emerald Cruises) has temporarily suspended all river cruise operations until 30th April in response to the pandemic.
Those who have departures during this period are being offered the choice of either a Future Travel Credit valued at 125% of the booking or the option of a refund to the value of the amount paid. Guests choosing a Future Travel Credit will have up to 24 months to travel on a Scenic Group river cruise.
See the websites for more information on Scenic and Emerald cruises.
Coronavirus advice for tour operators
ABTOT has released a set of protocols for tour operators to follow to help deal with concerns and challenges.
Among the items to consider are:
Do all staff have a briefing on what to say to clients calling in asking for advice - is this consistent so everyone is saying the same thing?
Have you drafted up all the potential Q&A's so you have responses to all the key questions?
Do you have information on your website and pumped out on social media, dispelling the myths and giving the facts?
For more information visit www.abtot.com