ABTA is urging people to continue supporting the campaign to help protect the travel industry from the impact of the coronavirus pandemic.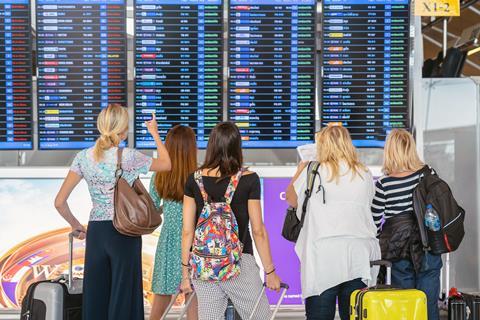 The association said despite calling for urgent Government intervention, especially regarding refunds, it is still waiting for action. It's now asking individuals to visit www.savefuturetravel.co.uk and email their local MP to highlight pleas on behalf of the industry.
In the week since the launch of the 'Save Future Travel' campaign, ABTA has announced that almost 24,000 emails have been sent and the organisation is in contact with MPs. It's also asked that any replies people receive from MPs are shared with ABTA's Public Affairs team, who can be contacted at savefuturetravel@abta.co.uk.
As well as this, 55 travel firms have lent their support to the campaign and shared their logos on the official webpage.
ABTA's chief executive Mark Tanzer said: "ABTA has been doing all it can on behalf of the industry to make it clear to Government the devastating impact this crisis is having and to provide workable solutions to help them to do what it takes to support us.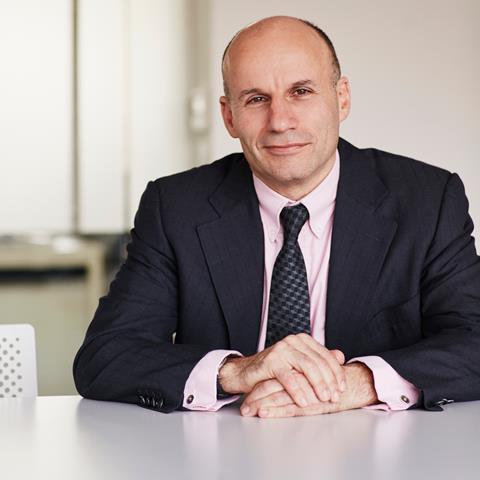 "We now need additional help from colleagues, friends and supporters to make our industry voice as loud as possible. The time has come for the industry and anyone who loves to travel to get behind our campaign to 'Save Future Travel'. The Chancellor promised UK businesses that he would do "whatever it takes" to help the country get through this pandemic, and we need the Government to act.
"This crisis has created extraordinary difficulties for everyone, in ways that none of us could ever have predicted. Many sectors have been hit hard but few have been hit as hard as travel. The changes that we have asked for are reasonable, as has been shown by other governments taking similar action."
What is ABTA asking for?
1. Temporary changes to the Package Travel Regulations
Under the existing regulations, tour operators have 14 days, from cancellation, to issue a full cash refund to customers. But ABTA wants this to be amended for companies to be able to offer refund credit notes as a short-term alternative to cash refunds to give businesses some breathing space.
The association states: "While this will involve a delay for consumers in receiving their money, or booking a replacement holiday arrangement, the alternative is mass travel company failures. That outcome would mean customers waiting longer to receive their money, and would also result in a far worse financial outcome for the Government, which acts as the financial guarantor of the UK's holiday-based financial protection scheme."
Many tour operators have been informing customers that, rather than them having the cash to be able to issue a refund - when a package is booked, payment is made to the other suppliers including airlines and hotels well in advance, and so they then have to recover these funds.
2. Financial liquidity and employment support
ABTA wants ministers to ensure that no travel business, of any size, is left to fall through the cracks when it comes to the Coronavirus Job Retention Scheme and for Government-backed loans.
3. Appropriate responses by credit card and other financial payments companies
The association wants officials to examine the operations of banks and credit card companies to ensure a proportionate response is being adopted by other actors in the financial protection environment.
Further guidance from ABTA on refunds
With travel organisations encouraging customers to accept Refund Credit Notes rather than cash refunds, ABTA has issued guidance for its members that sets out standardised rules for Refund Credit Notes, such as what information should be included and the difference between Refund Credit Notes and vouchers - the latter of which do not have any financial protection.
Further information on this can be found on the ABTA website's Member zone.
Customers can also find further details on refunds on the ABTA website, which has been updated with information on:
Why delays to refunds may be occuring if you've booked a package holiday
What a Refund Credit Note is
The financial protection of a Refund Credit Note - which comes with the same guarantees as the original booking
An FAQ designed to address customers' concerns about their affected holidays
Response from group travel organisers
Tricia Wood, who runs HSS in East Sussex, organising several holidays for members agreed with the action and said: "A longer window should definitely be given because it's going to really affect travel companies. There should also be the option just to move the trip to another date. People are more interested in doing this, in my experience, because they're still able to look forward to the break rather than having to miss out completely."
"Once this is over people will be raring to travel again and we should help support the tour operators as much as we can."

Group organiser Tricia Wood
Brenda Redmile, whose group is based in Leicester, said: "We had a trip coming up and we've agreed that the company keeps the deposits for now and we'll try to rebook something with them in the future. If people can do the same it will help the cash flow of companies. I feel very sympathetic to the companies affected, it's going to be difficult and we need to do our bit to support them."
What you can do
Visit www.savefuturetravel.co.uk and send an electronic letter to MPs in support of the travel industry
Show support on social media with the following example posts:
Facebook: I support @ABTAlovetravel's call to @UKgovernment to do whatever it takes to protect travel industry jobs and customer money. I have emailed my local MP to help #SaveFutureTravel. Find out more at: www.savefuturetravel.co.uk #OneTravelIndustry
Twitter: I support @ABTAtravel's call to @GOVUK to do whatever it takes to protect travel industry jobs and customer money. I have emailed my local MP to help #SaveFutureTravel. Find out more at: www.savefuturetravel.co.uk #OneTravelIndustry
"Postpone don't cancel", plea from tour operators
Travel companies have urged customers to change the date of their holidays rather than cancel completely. Ellen Walker, business development manager at Travel Editions, said that the "vast majority" of their customers had done this already and had been very understanding about the situation.
She added: "The thing is, they don't want to lose what they have planned and they also recognise the challenge we're facing. We're saying, postpone instead of cancelling. We have been working with ABTA and also AITO which has been fantastic in support for independent tour operators. This is urgent - the industry doesn't have weeks and weeks, we need action now. If the government doesn't change the regulations, in line with a number of European countries who have already, we may not have a tourism industry - it really is as brutal as that. There needs to be more understanding of the tourism sector and an awareness of how urgent this is."
It's essential that as an industry we keep up the pressure on decision-makers in Government to provide help.