The Royal Horticultural Society (RHS) has been awarded Coach Friendly Status for its four gardens - RHS Garden Wisley in Surrey, Hyde Hall in Essex, Rosemoor in Devon and Harlow Carr in Harrogate.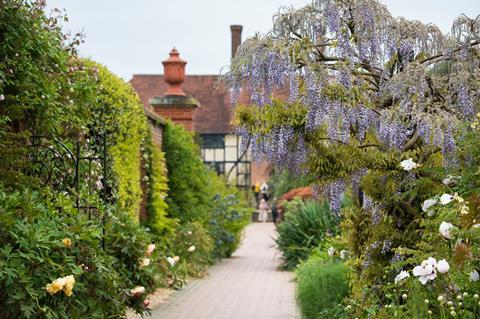 The award follows consultation between the RHS groups teams and the Confederation of Passenger Transport (CPT) to ensure that the gardens fulfil the criteria for Coach Friendly Status including group booking procedures and dedicated free coach parking.
RHS groups manager Melissa Hackney said they were thrilled to have received the status for all four gardens.
She added: "We are dedicated to giving a warm welcome to groups, so to get this endorsement which gives drivers and GTOs alike the confidence in our provision for them, is great recognition of what we have to offer.
"As well as having a dedicated groups team on a central level, we also have contacts at each individual garden and we have been working closely with the CPT to ensure we get everything just right.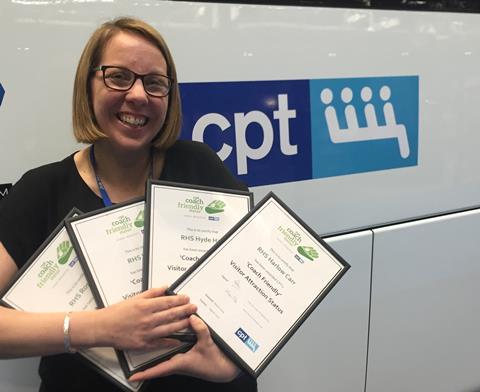 "We treat access for groups and coaches as a real priority in our planning. At our flagship garden, RHS Garden Wisley in Surrey, where we are opening a brand new welcome area and entrance this summer, we have been liaising with them to ensure that our new parking is as well designed for coaches as possible. And at our new garden, RHS Garden Bridgewater in Greater Manchester which opens in 2020, if we could have applied for CPT before opening we would have done!"
Congratulating the RHS, Andy Warrender, CPT's coaching manager, said each RHS site had gone to "great lengths to make sure that all visitors arriving by coach, including the driver, experience a warm and easy hassle-free welcome to the attraction".
Andy said: "These internationally-renowned gardens all provide priority facilities for coach passengers and these are located within close proximity of the main entrances.
"I would like to thank them all for their commitment to coaches and coach passengers, and for all the work they have done in recent months to make sure they adhere to the high standards laid out down the Coach Friendly scheme."
About RHS Gardens
From the RHS flagship RHS Garden Wisley in Surrey, to the beautiful RHS Garden Rosemoor in Devon, and from RHS Garden Harlow Carr in Harrogate to the wide open spaces of RHS Garden Hyde Hall in Essex, there are RHS gardens to visit all around the UK.
Each has its own distinctive personality, but all are places of beauty, tranquillity and inspiration, and the combination that they offer of gardens, a year round calendar of events, eateries and plant centres makes for a great day out for groups throughout the year.
For more information about group visits to the gardens visit www.rhs.org.uk/groups or call 0207 821 3195.