An Inspector Calls has announced a new cast for its latest UK and Ireland tour, beginning its run at the Churchill Theatre, Bromley, on Friday 6th September.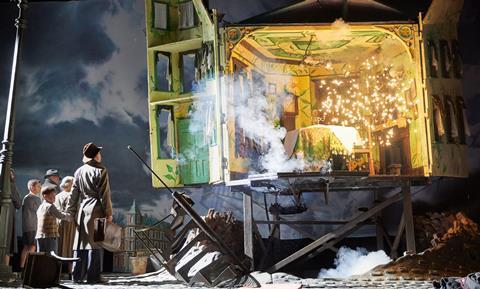 Stephen Daldry's production of JB Preistley's thriller will travel to a host of cities on its latest tour, including Edinburgh, Oxford, Newcastle, Birmingham, Nottingham, Cardiff and Coventry.
Liam Brennan (Richard III and Twelfth Night) will play the role of Inspector Goole, hoping to piece together the death of a young woman.
Jeff Harmer (Fox on The Fairway) will play the role of Mr Birling and Christine Kavanagh will star as his wife, Mrs Birling (Hedda Gabler and The Importance of Being Earnest).
Group rates to each performance are venue specific throughout the run, which ends in Leicester on 23rd May 2020.
About the show
'Written at the end of the Second World War and set before the First, An Inspector Calls is a compelling and haunting thriller.
'The story begins when the mysterious Inspector Goole calls unexpectedly on the prosperous Birling family home, shattering their peaceful family dinner party with his investigations.
'JB Priestley's brilliantly constructed masterpiece powerfully dramatises the dangers of casual capitalism's cruelty, complacency and hypocrisy.'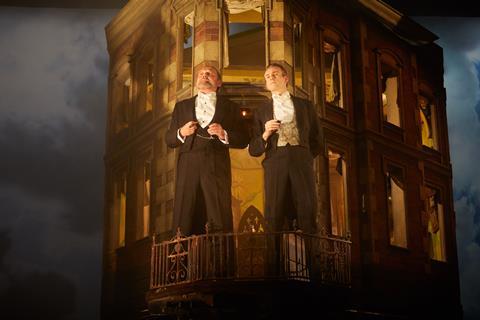 Since 1992, Stephen Daldry's production of An Inspector Calls has won 19 major awards including four Tony Awards and three Olivier Awards, with more than four million people also seeing the spectacle across the world.
Daldry has worked on several other productions too, such as Billy Elliot The Musical and Skylight.
Further casting announcements
Alisdair Buchan will star as Gerald Croft, Chloe Orrock as Sheila Birling, Ryan Saunders as Eric Birling and Diana Payne-Myers as Edna.
The cast is completed by Michael Ross, Portia Booroff, Elissa Churchill and Jonathan Davenport.