Cruise line, AmaWaterways has released details of its 2020 season which includes new itineraries, land extensions and an expanded programme for its ship, AmaMagna.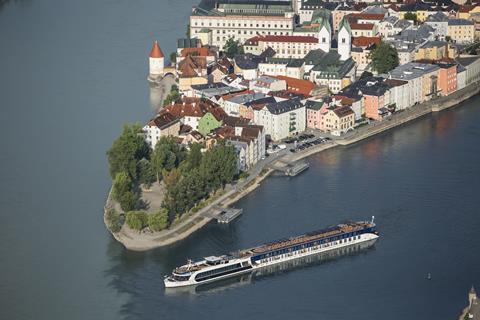 AmaMagna will cruise new waters in 2020, heading to the lower Danube for four selected departures.
The ship will cruise a seven-night Gems of Southeast Europe itinerary between Budapest, Hungary and Giurgiu, Romania. The itinerary will pass through Hungary, Croatia, Serbia, Bulgaria and Romania with stops at sites such as the ethereal Belogradchik Rocks and the UNESCO-designated Rock-Hewn Churches of Ivanovo.
Additionally, AmaMagna will join other ships in the fleet in offering a 14-night Grand Danube Cruise, between Vilshofen, Germany and Giurgui, Romania travelling to seven countries and offering scenic views through the Iron Gates between Serbia and Romania.
More 2020 highlights
In 2020, AmaWaterways will offer two new itineraries on-board AmaDante. The seven-night Treasures of the Main & Rhine sailing from Nuremberg to Amsterdam will take guests through storybook scenery and iconic landmarks as well as through the locks of Main-Danube Canal.
Meanwhile, the new Vineyards of the Rhine & Moselle itinerary on board AmaDante from Amsterdam to Luxemburg allows guests to add a two-night stay in Amsterdam before embarking on a seven-night cruise through the UNESCO-designated Rhine and vineyard-clad Moselle valleys.
AmaWaterways has also announced more than 70 hosted wine-themed cruises in 2020, two of which will be on the new Treasures of the Main & Rhine itinerary. On these special cruises, guests will enjoy on-board lectures and wine tastings led by wine experts and shore excursions with epicurean experiences.
The cruise line will be enhancing its pre and post-cruise land extensions in 2020 too, offering guests immersive experiences in each destination.
Those on-board the Gems of Southeast Europe and Grand Danube itineraries will have the choice of a new three-night land extension in Istanbul, Turkey as an alternative to a four-night land extension in Bucharest and Brasov. The new extension will highlight the most iconic spots and the history behind the city, as well as featuring a tour of the legendary Topkapi Palace.
On the Colours of Provence and Spain itinerary, a new three-night land extension in Nice, France will also be offered as an alternative to a three-night land extension in Barcelona.
Group information
Group bookings are available with AmaWaterways. GTOs can contact 08003 202335 to find out more about specific itineraries and cruises.
For more information, visit www.amawaterways.co.uk.