The Association of British Travel Agents (ABTA) discusses what travellers can expect if their booked holidays are disrupted due to the coronavirus outbreak.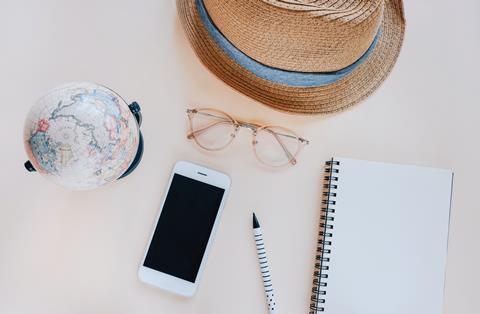 Q: What happens if my travel plans are affected?
A: Your travel plans may be affected in different ways, depending on Foreign Office advice. If the Foreign & Commonwealth Office advises against travel to a destination and your holiday arrangements have been affected, your travel provider will get in touch and advise you of the options open to you. Travellers are advised to read the Foreign & Commonwealth Office travel advice for the country they are travelling to, which includes a link through to the National Travel Health Network and Centre (NaTHNaC) TravelHealthPro website that provides specific travel health advice for countries. The Foreign Office also has a specific page with more information on coronavirus.
Q: Where the Foreign Office advises against travel to a country, or a specific resort or area of a country, does my tour operator have to refund the full package or only the parts of my holiday that are cancelled?
A: Tour operators can offer alternative holidays if they are able to. If these mean a significant change to the original arrangements, for example spending the whole or part of the holiday in a different country, you aren't obliged to accept the alternative and will be entitled to a full refund of the package price.
Q: When am I not entitled to a full refund?
A: The Foreign & Commonwealth Office (FCO) advice is in relation to imminent departures and if you have booked a package and are not due to travel imminently, tour operators will decide on an ongoing basis how far in advance they'll begin offering alternative arrangements or providing refunds.
Q: What does 'imminent travel' mean?
A: There is no legal definition and each company has their own process for managing future departures; however imminent travel is generally considered to be within the next few days.
The safety of travellers is a priority for travel companies, and their decisions will follow Government advice, which is based on their objective assessment of risk. Customers should monitor FCO advice and updates and ensure that your travel provider has up to date contact details so they can get in touch.
If you have concerns about your summer holiday, it is too early to say that your holiday can't go ahead as planned. Therefore, customers with future departure dates will need to wait to find out whether the advice changes and their holiday can continue as planned. If you cancel early you may have to pay cancellation charges.
Customers with an existing package holiday booked, and those considering making plans, can have confidence that there are protections in place for package holidays should the travel advice to your destination change.
Q: Can I transit through a country or a specific resort or area of a country, such as mainland China, where the FCO's all but essential travel advice applies?
A: The FCO advises that you do not transit through a country or a specific resort or area of a country, for example, mainland China, whilst all but essential travel advice is in place.
Q: If I cannot follow my initial travel plans due to the coronavirus outbreak, am I entitled to compensation?
A: You won't be entitled to any compensation, as the reason for the holiday not continuing is outside the control of the tour operator.
Q: I've booked a flight to a country where the Foreign Office currently advises against all but essential travel to a country or a specific resort or area of the country, what are my rights?
A: Speak to your airline or travel provider to check what the airline's policy is. You should also check your travel insurance to see if this will cover any additional costs.
Q: What if I'm unsure about going on my holiday?
A: Most destinations do not have any British Government advice against travel as a result of coronavirus, and of course a number of cases have been reported here in the UK. The Government advice is based on its objective assessment of risk and will always put the safety of UK citizens first. The Government will advise against travel to a destination when it judges the level of risk to be unacceptably high. If there is no Government advice against travel to your destination, you're free to make the choice not to go, but there's no obligation on your holiday company to give you a refund. Normal cancellation charges will apply. It is highly unlikely that you will be able to claim any cancellation charge on your insurance as there isn't normally cover for disinclination to travel but you can check the terms of your policy.
Q: I'm seeing reports of people being quarantined in their hotel, what does this mean?
A: Local health authorities may decide to impose restrictions on hotel guests while they conduct investigations or carry out tests. These are preventative measures aimed at containing the spread of the virus and customers should comply with instructions given by the health authorities.