More people are booking holidays, which is great news, although you may want to avoid some French swimming pools. Plus, groups that like to stick one too many away may be in for a shock.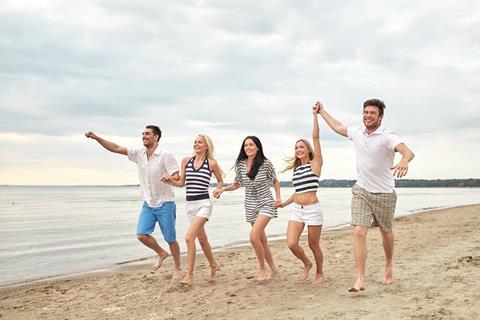 We want to break free
It's great to see that the number of people planning an overseas summer holiday has almost doubled since this time last year - rising from 34% to 64% in 12-months, according to new tracking research from AllClear Travel Insurance.
They asked a representative sample of 2,016 British adults about their overseas holiday plans for this summer, and compared results to a similar survey conducted this time last year. The results have shown just how much traveller confidence has returned.
Resurgent travel demand for the summer period is also strong among older travellers, with 46% of over 65-year-olds planning a holiday abroad this summer – up from 33% last year. See, I'm sharing good news. Who said I'm always grumpy?
Clamping down on drunken Brits
Some Brits like to get into the spirit of things when on holiday. The trouble is, some drink it by the gallon rather than by the glass. It's got so bad across the Balearic Islands that the Government there introduced a law back in January 2020 with the aim of curtailing excessive drinking in some of the worst affected resorts found on Mallorca and Ibiza. Now tourists are being reminded about the restrictions, which might be a shock for some when they discover that all inclusive doesn't mean unlimited.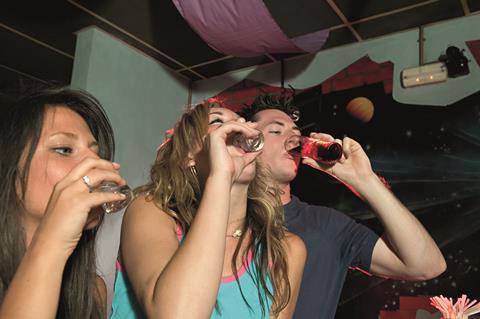 Now there is a maximum of six alcoholic drinks per person per day on such packages. It seems the days of throwing beer down every orifice as quickly as possible are over for resorts located in specific areas of Magaluf (Mallorca), Playa de Palma – S'Arenal (Mallorca) and San Antonio (Ibiza). Which is great news for everyone.
Speaking in London in February, the islands' tourism minister, Iago Negueruela, said: "We want British tourists. We don't want this type of tourism. We share with the British government the view that some images of British tourists are embarrassing." I couldn't agree more.
Some like it tight
France is famous for cheese, wine, fashion… and not allowing swim shorts at public pools. Well I say the swim shorts thing is famous but I'd never heard of it until recently. Baths across the nation have strict rules on what swimmers can wear, with many declaring a firm 'non' to shorts in favour of tight-fitting trunks. This, understandably, presents a problem for those like me who would shudder at the thought of wearing a skimpy slip de bain at a pool.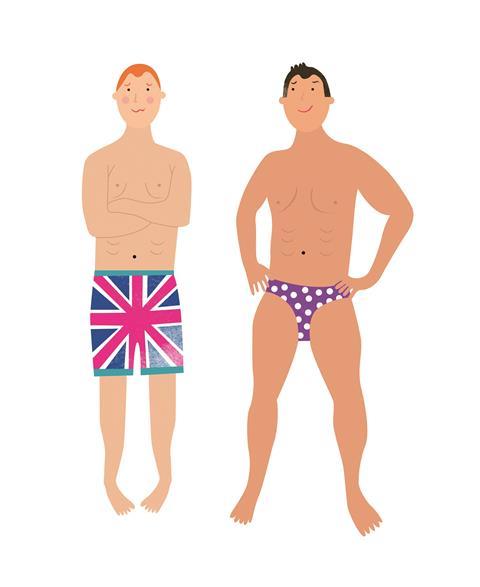 In a survey of 1,700 British men by French holiday park specialist Siblu, almost two thirds said they are not confident wearing the tight trunks that are the norm with French hommes. And who can blame them? Not only that, but who wants to see the likes of yours truly trying to tightly pack everything in, only for it to be all falling out?
So, to save our blushes, Siblu has picked out five holiday parks in France that have brilliant pool complexes that have said 'au revoir' to restrictions on swim shorts. They are: Domaine de Kerlann, Brittany; Domaine de Dugny; Le Bois Masson & Le Bois Dormant, Vendee; Les Charmettes, Charente Maritime; and La Reserve, Aquitaine.
Who knew that the French obsession with tight-fitting trunks goes back to 1903? It was introduced when regulators decided restrictions were needed to stop men wearing baggy swimsuits at the beach or around town and then bringing back dust, sand and sweat when they enjoyed a dip in the pool.
Without the same rules in place, swimwear styles for British men have constantly changed - and let's be thankful for progress. For me, and for you, the more material the better.


The views expressed in this column are not necessarily the views of the publisher.

Our popular regular columnist has been a group travel organiser for more than 30 years, travelling the UK and the globe, experiencing much frustration along the way.