Our columnist reflects on Liverpool losing its World Heritage status, quirky treasures in the Yorkshire Museum and the Marble Arch Mound.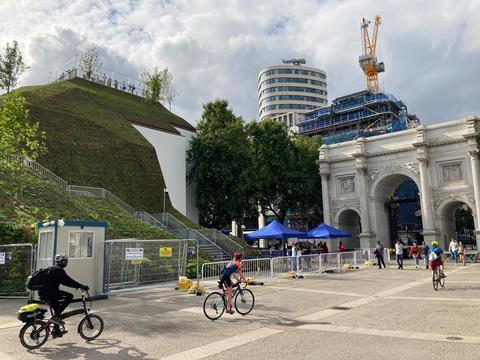 An attraction that's so bad, it could win an award
I hear that Julie Peasgood is going to host this year's Group Leisure & Travel Awards ceremony in October - great news. I enjoyed listening to her at the GLT Show in 2019 and have always found her features and columns a good read. The awards, of course, reward the very best in group travel and tourism but if there was an award for the UK's worst attraction I have a frontrunner for you - the Marble Arch Mound.
For those of you who have no idea what I'm referring to, it's a pathetic excuse for a tourist attraction. There's a reason why it shut after only a couple of days after Westminster Council admitted, "We are aware that elements of the Marble Arch Mound are not yet ready for visitors." It's now reopened but how it got the green light in the first place is beyond me, and most intelligent humans, I would wager. At least they've scrapped the £4.50 entrance fee.
The computer generated images promised a green oasis offering unique views across Hyde Park and down Oxford Street. It is part of Westminster Council's plan to get more shoppers back into the area. The result is one of the most woeful projects I have ever seen… ever.
A blow for Liverpool but cheers for a slate mine in Wales
I was disappointed to see that Liverpool lost its World Heritage status from UNESCO. I hope there is the possibility of appeal.
It seems that development of the city's waterfront has resulted in what its Mayor has described as "incomprehensible". But as far back as 2012 UNESCO placed Liverpool on the List of World Heritage in Danger, so should they have seen it coming? Will the benefits of development outweigh the impact of not being able to call on a World Heritage status in its appeal to tourists? Who knows? I shall be taking my group, we love it.
What I do know is that the Slate Landscape of north-west Wales is celebrating after becoming the UK's 33rd World Heritage site. I've not been but it looks stunning - many congratulations.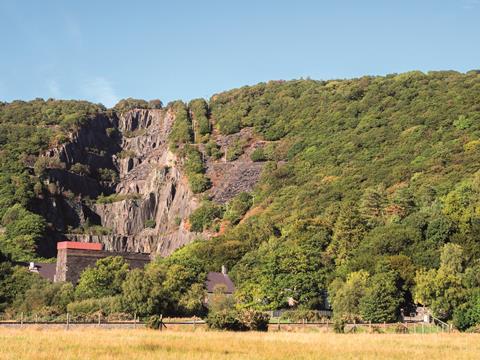 Are you up for the Yorkshire Museum?
The Yorkshire Museum in York is to welcome a range of exciting new items which were unearthed around the town of Catterick during five years of excavation work.
More than 62,000 objects were discovered and although I'm not sure which ones will make the cut for the museum's collection I do know that one of the treasures found was a pistachio nut which, at 2,000 years old, is the oldest ever found in Britain. That may be quirky but among the animal bone and pottery the most intriguing find is surely an 11-inch phallus stone carving - believed to date back to the early years of the ancient empire's occupation of Britain! Would such a display see an influx of coach tours? I guess it's hard to say.

Our popular regular columnist has been a group travel organiser for more than 30 years, travelling the UK and the globe, experiencing much frustration along the way.