Set across 35 acres, the Grade II English Heritage Garden at Borde Hill has a packed 2023 calendar for groups to enjoy across the seasons.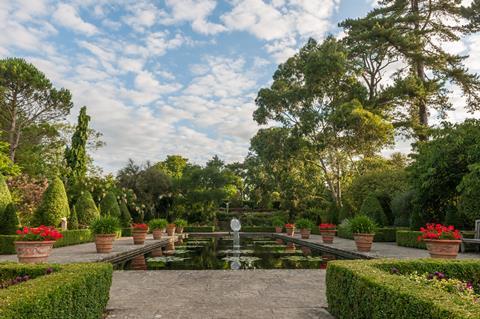 Located in West Sussex, Borde Hill can be found in an Area of Outstanding Natural Beauty, with views across the Ouse Valley viaduct.
What does it have planned for 2023?
'Magnolias in Bloom' in March and April is a time when groups can book a guided magnolia tour; while 'Roses in Bloom' between the 12th and 23rd June is when visitors can enjoy the beauty of Jay Robin's Rose Garden at its very best. The impressive garden 'room' boasts 750 David Austin roses with 100 different varieties.
For art enthusiasts, the Form in Nature sculpture exhibition will run from the 8th May to 30th September, while on the 24th and 25th June, groups can browse a variety of beautifully made arts and crafts when the Sussex Guild Contemporary Craft Show comes to Borde Hill.
Returning on the 8th July, the popular Sussex Gin Fest is back with craftsmanship from independent Sussex, British and worldwide gin distillers. And the Great British Food Festival will also be taking place in the Parkland in September, featuring food and drink, live entertainment and demonstrations.
There will be live music in the garden on selected Sundays throughout July and August. Summer 2023 also sees the return of leading outdoor touring company, Opera Brava on the 21st and 22nd July. Other highlights include a Specialist Plant Fair featuring unusual plants from leading nurseries in the south east, taking place on the 7th May.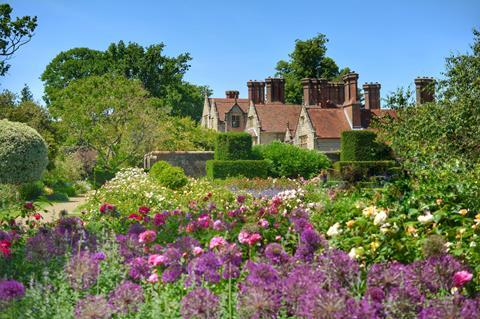 Group benefits when visiting Borde Hill
When organising a regular visit to Borde Hill, groups of ten or more people qualify for discounted garden entry and can book additional garden tours. Packages and pricing for events may differ.
Borde Hill also has a gift shop which you can stop by on any group visit, which offers a wide selection of locally sourced products, a plant sales area, café and the Green Tree Gallery.
Bespoke catering for groups can be arranged inside a dedicated marquee, and this option is available on request.
Note that entry, tours and some events must be pre-booked and additional charges may apply - you can see details on the Borde Hill website.
If visiting, there are also joint group offers for groups of 15 or more people to include the Sussex Prairie Garden and the Bluebell Railway.
More info and a little background
The garden, near Haywards Heath in West Sussex, has been a registered charity since 1965. It was purchased in 1893 by Colonel Stephenson Robert Clarke who was a horticultural pioneer and someone who sponsored plant hunting trips to Japan, China, Burma, Tasmania and the Andes.
He even kept correspondence from his favoured plant hunters including George Forrest, Ernest Wilson Frank Kingdon-Ward and Reginald Farrer, and was responsible for sourcing and planting rare trees, with 73 of his trees at Borde Hill now attaining 'champion' status including magnolias collected from China, America and Japan.
These rare trees and shrubs were positioned in the best conditions and soil because, for the Colonel, "right plant, right place" came above garden or landscape design. The Colonel's great-grandson, Andrew John, and his wife Eleni are the current custodians of the garden.
For 2023 Borde Hill Garden, near Haywards Heath, West Sussex will be open to visitors from 10am to 5pm, daily from 11th February to 12th November. Its 2022 season ends on 13th November.
To book a group visit to Borde Hill send an email to bookings@bordehill.co.uk.
For more information and help, telephone 01444 450326 or visit www.bordehill.co.uk/group-tours