We speak to Vanessa Hurdle, secretary of Reading Borough Council's Staff Club about socialising and expecting the unexpected.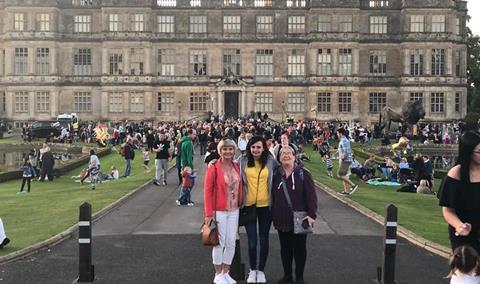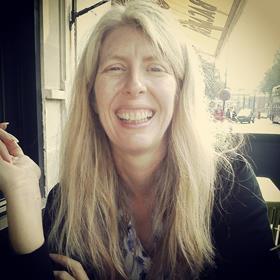 Could you tell us about your role and your group?
As secretary of Reading Borough Staff Club, organising trips is my full-time job. I started after someone else set up the club 15 years ago and carried on running it so that current staff members and those who have retired can continue going on the trips. We have a range of ages from young members of staff to those who have retired, so I like to keep the activities varied.
What sort of trips do you organise?
We mainly do theatre trips, as they are always popular and because we're a group we can get great seats for a good price, and the coaches drop us practically outside the venue. We also go on day trips, including family trips for staff members with children. The group recently went to Bournemouth where lots of people brought their children along for the weekend. We also like to visit Warner Bros. Studio Tour London – The Making of Harry Potter every couple of years whenever they have anything new on, which is always popular with families.
160 is a big group, how do you manage organising a trip for such large numbers?
It's good to become familiar with who people are and who their friends are, to work out who will be going on which coach or deciding seats for theatre trips. Over time, I've got to know the members better, so it has become easier.
Are there any specific companies or venues you like to use when booking theatre trips?
Group Line is great for booking theatre trips. I generally look for inspiration in Group Leisure & Travel magazine or from different companies' mailing lists. We enjoy going to the Savoy Theatre in London, we've been almost every year for the past seven years, they always seem to be putting on something that appeals to our group. A couple of our preferred regional theatres are the Mayflower in Southampton and the Wycombe Swan in High Wycombe.
"It's important to be willing to adapt to whatever situation is thrown at you."
How many trips do you do?
We're able to organise around 16 trips a year now, a mixture of theatre and other activities, plus one long break each year. Our programme used to be quite restricted but, as we've gone on, we've found other links with different places which has opened more avenues for us. This December, for our long break we're going to Leuven in Belgium which should be great.
Since you mainly go on theatre trips, what's been your favourite production this year?
9 to 5 The Musical was an unexpected favourite, it was a great show and everyone found it really funny. Brian Conley and Bonnie Langford were both great.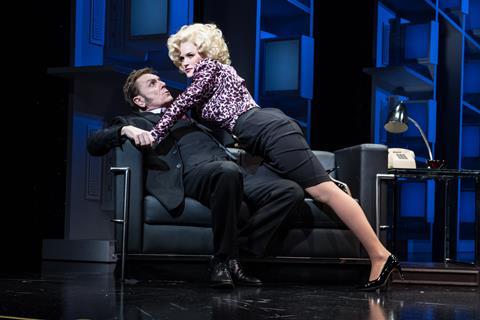 What would you say the main differences are in organising longer breaks?
It's a lot more work to put in and make an itinerary to ensure people get the most value for their money. I've learnt from last year's trip to the Christmas Markets in Belgium that timings are very important, and you need to be flexible in case things don't work out how you planned. We're going to Longleat this month, we'll have around three coachloads and around 160 people going, so it will be important to make sure there's options for everyone to enjoy.
What advice would you give to those new to group travel organising?
Sometimes people want trips tailormade to their requests, but you can't do that; in order to make the trip great for everyone, you have to take everyone into consideration and be flexible. Also, expect the unexpected, we went to see Magic Mike recently and there was a traffic situation on the M4 so eventually we had to abandon the coach and get on the train instead, it's important to be willing to adapt to whatever situation is thrown at you.
Why would you say it's so important there are social clubs such as yours?
It's nice to bring people together outside of work, whether it be for a theatre trip or a flower show, especially when everyone works so hard. The trips give people a chance to relax as well as seeing their colleagues in a different light. It's meant everyone can get to know each other better and become more social outside of work.
Vanessa's group at a glance…
Group name: Reading Borough Council Staff Club
No. of members: 380
Based: Reading
Time Organising: 13 years +