We speak to Sheila Furniss about her time as organiser for the Rolls-Royce Retired Employees Association and how her love for the job has grown over the years.
Sheila's group at a glance…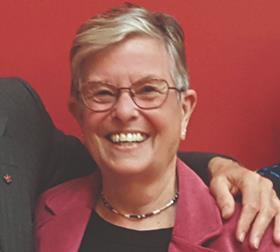 Group Name: Rolls-Royce Retired Employees Association
No. of members: around 450
Time organising: since 2003
Based: Littleover, Derbyshire
What kind of work did you used to do with Rolls-Royce and how did you become organiser of the Retired Employees Association?
I worked in the trade union office. I was there about five years and had the most amazing job while working with some fantastic people. I loved every minute of it.
The association has been going for around 70 years now and I first joined in 2003. When we were out on one of our first trips back then, the organiser at the time told me she wanted to give it up and that was the end of the conversation. On the second trip she announced to the group that I would be taking over the organiser role and that was it, the first I had heard of it! Originally, I said I would give it 12 months to see how it goes and I'm still here doing it now 18 years on.
Did you have any experience of group organising before you took on the role?
I was always organising meetings and gathering people together throughout my career so that definitely came in handy, but in terms of travelling with people, I had never done it before. Although it was a challenge at first, it felt fairly natural to step in to.
What sort of trips would you usually do?
In a normal year we would look at doing at least one trip a month. This includes theatre trips (both London and local), garden shows, and short breaks to the likes of the Lake District and the seaside. In addition, we might slot an extra one in if there is anything particularly big happening. We love Turkey & Tinsel trips, too.
"I put the trip up on Facebook on a Monday evening and by Tuesday lunchtime the coach was full."
With everything opening back up again, have you managed to get back out there?
We're doing a Turkey & Tinsel in November in Torquay which is a Daish's hotel. We have booked with Daish's in the past and we're very excited to go back.
A driver from the local coach company we use also retired at the end of July, so we planned a trip to Whitby as his final drive with us. I put it up on Facebook on a Monday evening and by Tuesday lunchtime the coach was full. I'm sure there will also be some more thrown in once we properly get going again.
What have you missed about not travelling over the last 18 months or so?
I've missed not using my brain. I just need to be doing something. I'm good at organising things, I don't usually say things about myself but I'm good at it and I've really missed that element in my life recently. They say you should keep doing things or you'll lose it.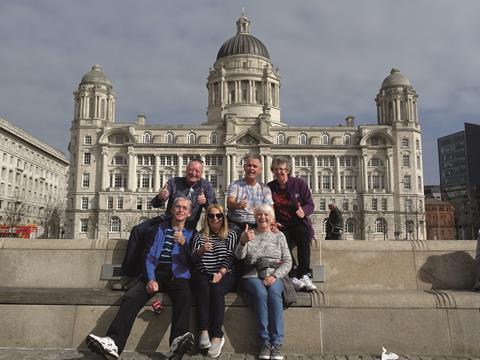 You must feel like you make a real difference.
This club does, a lot of people wouldn't have a social life without this and that isn't exaggerating.
There is one couple who I love to bits and the first trip they did, we went to Lake Garda. When we came back, she said to me that they never ever thought they would go abroad again due to her husband's disability. She said it had been amazing and that's the best thing about my job. I love organising trips more now than when I first started doing it.
If you met yourself when you first started organising, what advice would you give?
I would say trust your judgement and go with it. Don't listen to what everyone is telling you, just trust your gut about what people will like and enjoy.